Ceylon Cinnamon
Organic India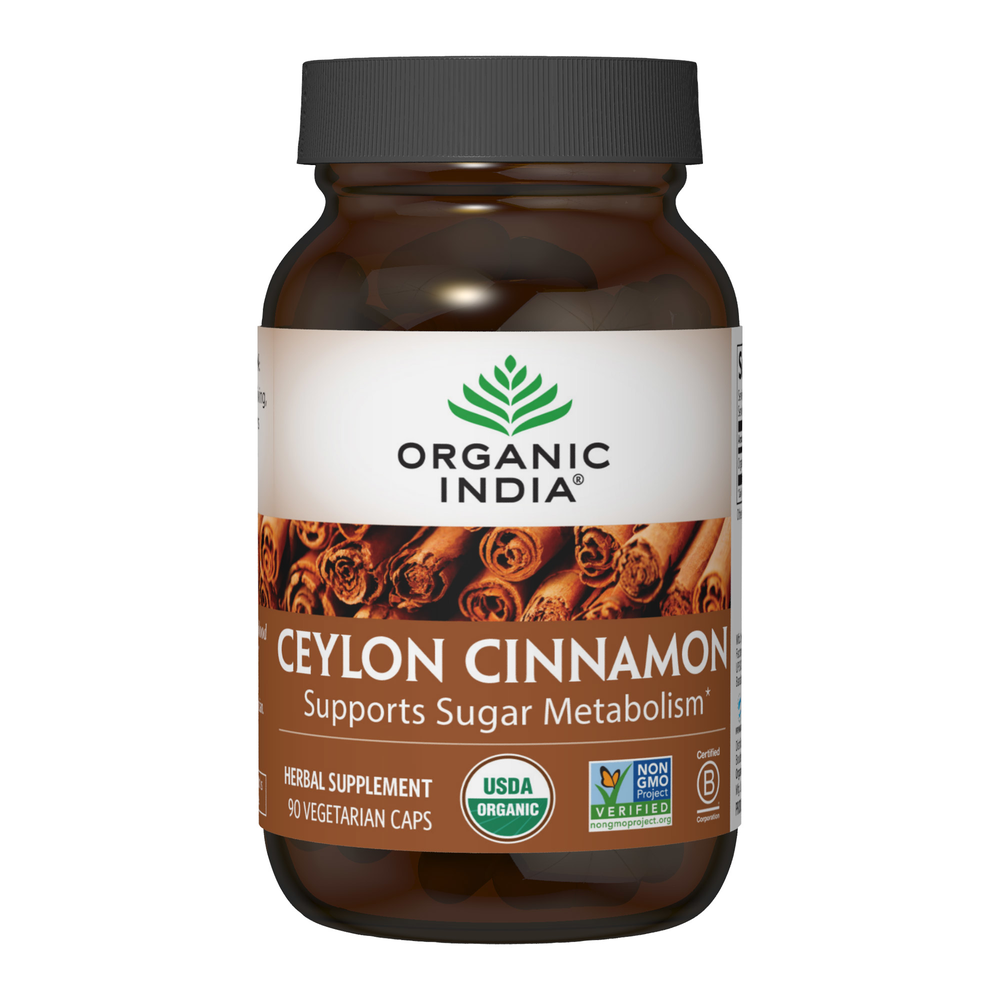 SKU: ORI-801541512584
Ceylon Cinnamon is a superfood known to support healthy blood sugar levels, mediate a healthy inflammatory response, and maintain healthy digestion. Ceylon Cinnamon supplements have been celebrated for their health benefits in India, China, Egypt, Rome and beyond for millenia. Ceylon is sweeter, gentler and more delicate than generic supermarket cinnamon (cassia cinnamon), making it more suitable for long term use; and yummier in recipes. At ORGANIC INDIA, we source whole Organic, Non-GMO cinnamon bark from cinnamon estates in southern India and grind it in our facility to assure the highest quality. These ceylon cinnamon capsules are a convenient and easy way to reap the benefits of an age-old remedy.
BENEFITS
Blood Sugar Metabolism. Studies have found that Ceylon cinnamon helps support glucose metabolism in the liver and healthy endogenous insulin response in the bloodstream.
Antioxidant. Ceylon cinnamon contains antioxidants like polyphenols that help protect the body against oxidative stress and damage.
Healthy Inflammatory Response. Ceylon cinnamon contains cinnamaldehyde, a natural bioactive compound that helps support a healthy inflammatory response.
Digestion. Soothes the digestive tract and supports healthy bowel movements and regularity.
Versatile. Can be used in any recipe calling for cinnamon, lending a more delicate, characteristic, sweet-and-spicy finish.
Suggested Use:
Take 2 caps twice daily with food and water.
Serving Size: 2 capsules
Amount Per Serving
Organic Ceylon Cinnamon … 650mg*
(Cinnamomum verum) (bark)
*Daily Value not established
Other Ingredients: Organic Vegetable Pullulan Capsules.
This product is USDA Organic, Non-GMO, Kosher, Halal, Gluten Free.
Warning: If pregnant or nursing, consult a physician before use.