Chlorella
Lidtke Technologies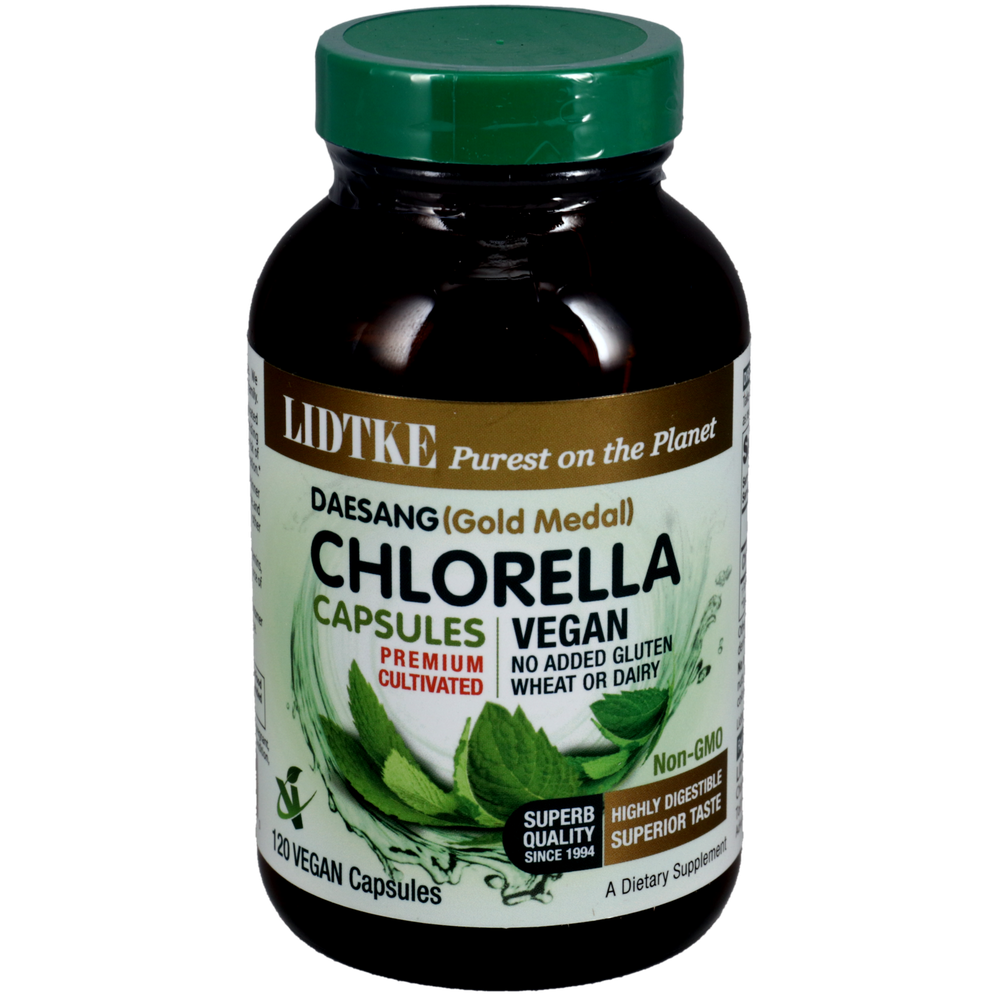 SKU: LID-349
Chlorella is an exceptional source of chlorophyll, vitamins, minerals, omega-3 fatty acids, and a complete source of all nine essential amino acids. Lidtke Chlorella is produced via indoor, closed pure tank cultivation, yielding consistently higher quality without the high risk of environmental contamination found in outdoor cultivation ponds. Indoor cultivation creates a much thinner cell wall with higher digestibility and better taste.
Take 2-6 capsules per day, preferably with meals, or as recommended by your healthcare professional.
Serving Size: 2 capsules
Amount Per Serving:
Chlorella ... 1000mg
(vulgaris sp)
No added gluten, yeast, wheat, soy, dairy, eggs, nuts, fish, shellfish, sugar, preservatives, artificial color, artificial flavor or other common allergens.
Lidtke Chlorella is vegetarian, kosher, and non-GMO
Keep lid tightly closed. Keep in a cool dry place.
Keep out of reach of children. If you are pregnant, lactating, taking any medication or have a medical condition, consult a doctor.
Discontinue use if adverse reaction occurs.
Do not use if seal is damaged or missing.