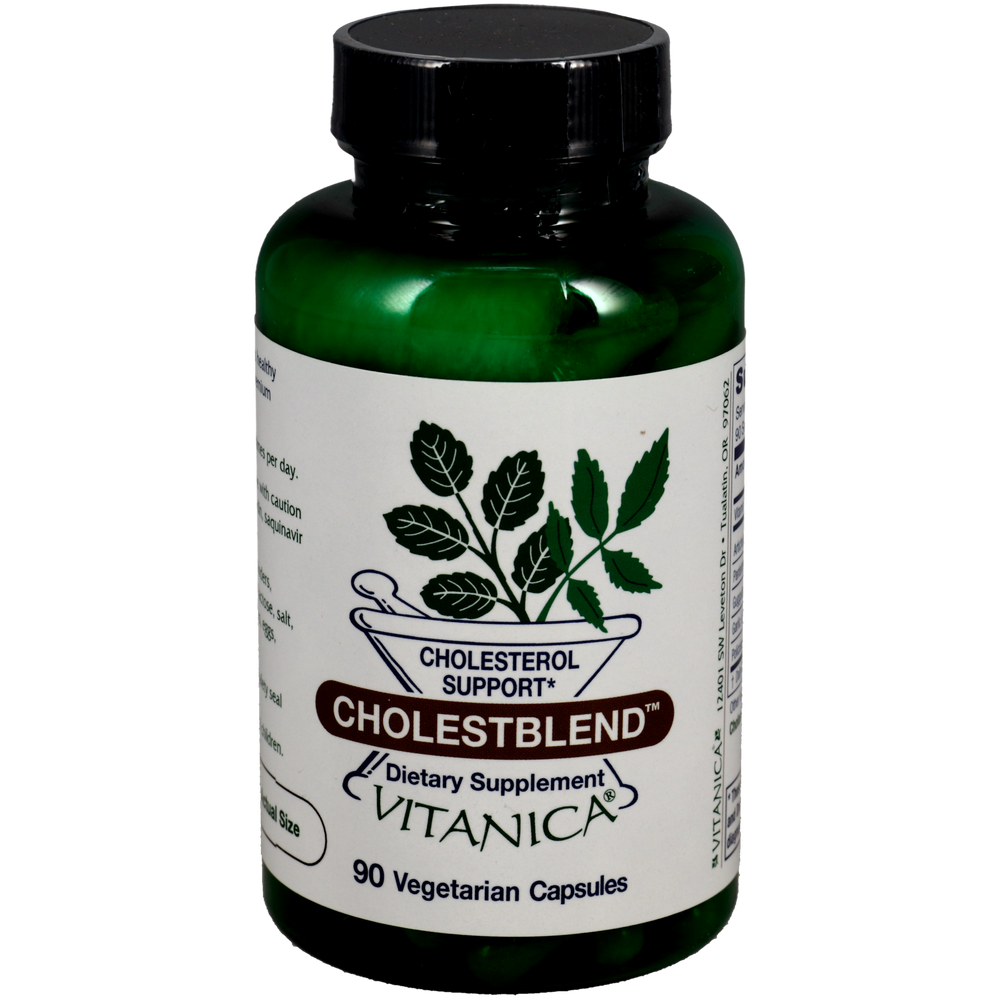 SKU: VTC-01292
CholestBlend™ is reformulated to continue to feature some of the most prominent researched ingredients in naturally maintaining healthy cholesterol levels, already in a healthy range.*

Featured Ingredients:
Guggulipid extract and Artichoke leaf appear to support healthy lipid levels, contributing to the maintenance of healthy cholesterol, already in a healthy range
Pantethine, the most active form of Vitamin B5, promotes the transports of fats to and from cells; it maintains healthy cholesterol synthesis and promotes the utilization of fats as energy
Green Tea supports maintenance of healthy cholesterol in a healthy range
Soy isoflavones maintain healthy cholesterol levels and triglycerides in a healthy range


Suggested Use:
Take 1 capsule 3 times per day. Also suitable for men.


Serving Size: 1 Capsule

Amount Per Serving
Artichoke leaf extract ... 300mg
(Cynara scolymus)
Pantethine ... 125mg
Guggulipid extract ... 80mg
(Commiphora mukul)
Green Tea extract ... 50mg
(Camellia sinensis)
Soy isoflavones ... 25mg

Other Ingredients: Vegan capsule (HPMC, water).

CholestBlend™ is suitable for vegetarians and vegans.

Gluten Free, Non-GMO


Contraindications & Warnings:
Avoid if pregnant, caution if nursing. Use with caution if taking propranolol, cardizem, coumadin, saquinavir and insulin.