Cho-Less®
Natura Health Products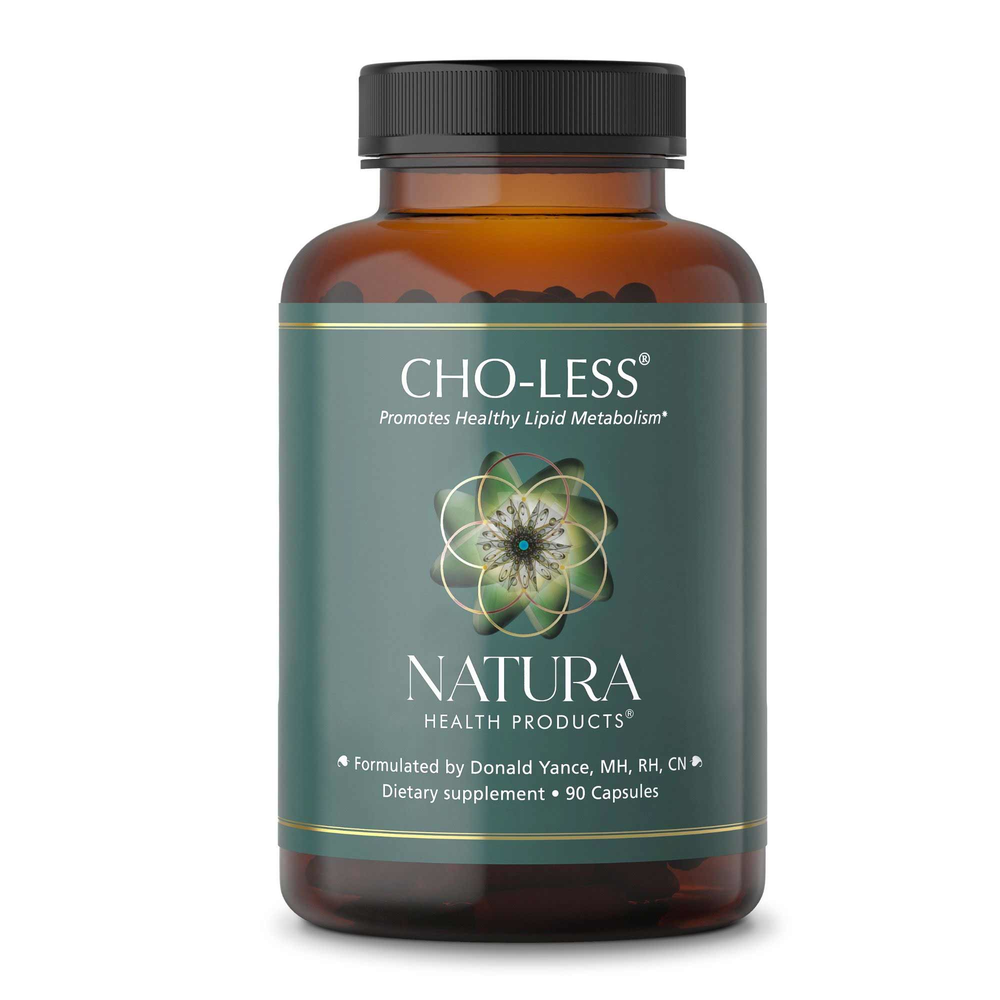 SKU: NTH-CLSC106
promotes healthy lipid metabolism*
encourages proper blood circulation and viscosity*
modulates cardio-related inflammatory response*
supports cardiovascular health*
Cho-Less® promotes cardiovascular health with a strong emphasis on healthy lipid metabolism. Red Yeast Rice has been combined with cardio-specific nutrients and botanicals to promote healthy blood circulation, improve vascular integrity, encourage healthy lipid and triglyceride balance, and normalize cardio-related inflammatory response. Together with a proper diet and regular exercise, Cho-Less® can play a major role in supporting the body's ability to maintain a strong heart and healthy cholesterol levels already in a normal range.*
Take 2 capsules daily or as directed by your healthcare practitioner
Serving Size:
2 capsules
Amount Per ServingNiacin
... 90mg NE
(as Inositol Nicotinate)
Red Yeast Rice
... 505mg
(Monascus purpureus)(Organic)
Artichoke Leaf Ext
... 100mg
(Cynara scolymus) 5% Cynarin Derivatives
Pantethine
... 100mg
Guggul Gum Ext
... 95mg
(Commiphora mukul) 2.5% Guggulsterones
Beta-Sitosterol
... 90mg
Policosanol
... 20mg
Other Ingredients:
Hydroxypropyl Methylcellulose, silica, microcrystalline cellulose, maltodextrin, magnesium carbonate, magnesium stearate.
If pregnant or nursing ' consult your qualified health care practitioner before use. Keep out of reach of children. Protect from heat' light' and moisture.