Chromemate GTF 600
Pure Encapsulations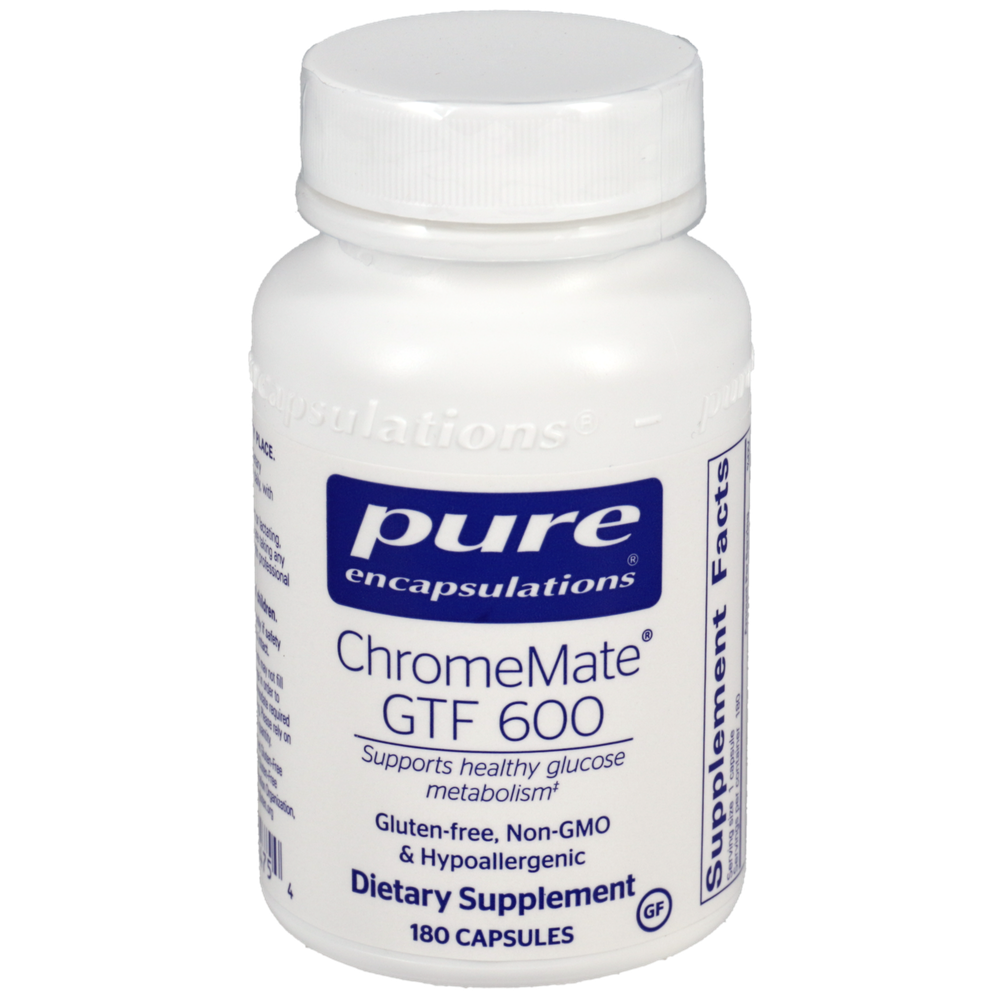 SKU: PUR-CRG61
ChromeMate is a dietary supplement that provides the benefits of chromium and nicotinic acid in one supplement. ChromeMate has been clinically studied for its potential role in supporting healthy body composition when combined with a healthy diet and exercise.*
Helps maintain healthy glucose metabolism*
Promotes lean muscle mass*
Made with hypoallergenic, vegan ingredients
Chromium is important for metabolism, and enzyme activation. One study showed that when combined with modest diet and exercise, ChromeMate® supports lean body composition in overweight women. A similar study at Georgetown University also recently suggested that ChromeMate may support lean muscle mass in overweight women. The potential for ChromeMate to promote Glucose Tolerance Factor (GTF) activity accounts for its roles in maintaining healthy glucose metabolism and supporting body composition.
Take 1 capsule per day, with a meal.
Serving Size: One Vegetarian Capsule
Amount Per Serving
Chromium ... 600mcg
(as chromium polynicotinate)
Other Ingredients: hypoallergenic plant fiber (cellulose), vegetarian capsule (cellulose, water)
If pregnant or lactating, consult your physician before taking this product. Chromium is generally well tolerated, however has been associated with headaches, sleep disturbances, irritability and mood changes. There have also been rare reports of cognitive, perceptual, and motor dysfunction. Consult your physician for more information.
Chromium may inhibit thyroid medication absorption. Concurrent administration is not recommended. Individuals on insulin or anti-diabetes medication should have blood glucose levels monitored. Consult your physician for more information.