Co-Q-Sol 100 CF
Biospec Nutritionals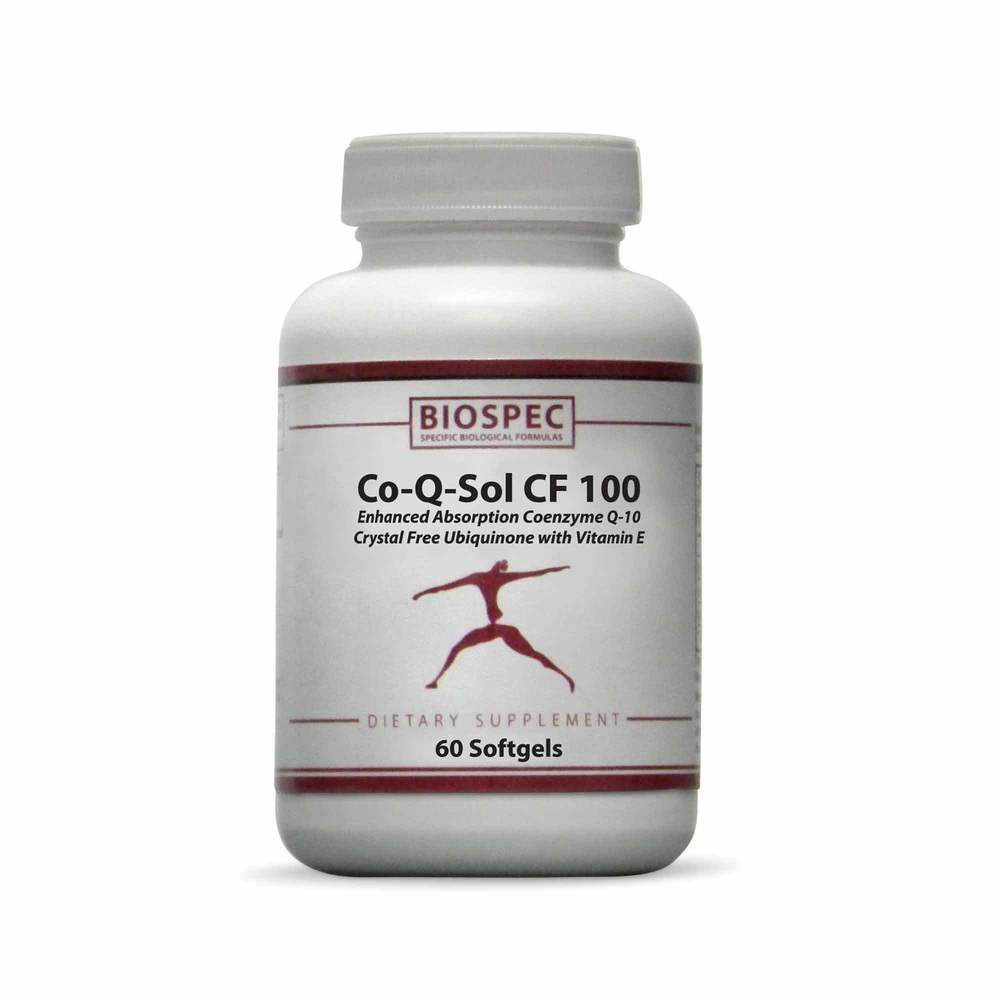 SKU: BSN-974
Co-Q-Sol CF 100 60 gels
Dietary Supplement
- Formula 974
- Enhanced Absorption Coenzyme Q-10
- Crystal free ubiquinone with vitamin E
Suggested Use: As a nutritional supplement for adults. 1 softgel daily with meals or as directed by your healthcare professional.
Supplement Facts
Serving Size: 1 Softgel
Servings Per Container: 60
1 softgel contains:
Coenzyme Q-10 (ubiquinone) 100 mg
Vitamin E (d-alpha tocopherol) 100 IU
Natural Mixed Tocopherols 80 mg
Other Ingredients: D-Limonene oil, gelatin, glycerin, purified water, medium chain triglycerides, tumeric and zinc oxide.
Co-Q-Sol CF 100 is a unique, crystal free form of Coenzyme Q-10, designed to maximize absorption. Coenzyme Q-10 is an important antioxidant found in human heart and liver tissue. Part of the cells electron support system.
Gluten Free
Keep out of reach of children. Store in a cool dry place. Do not use if outer seal is broken or missing.
These statements have not been evaluated by the FDA. This product is not intended to diagnose, treat, cure, or prevent any disease.