Colon Cleanse Program™
Global Healing Center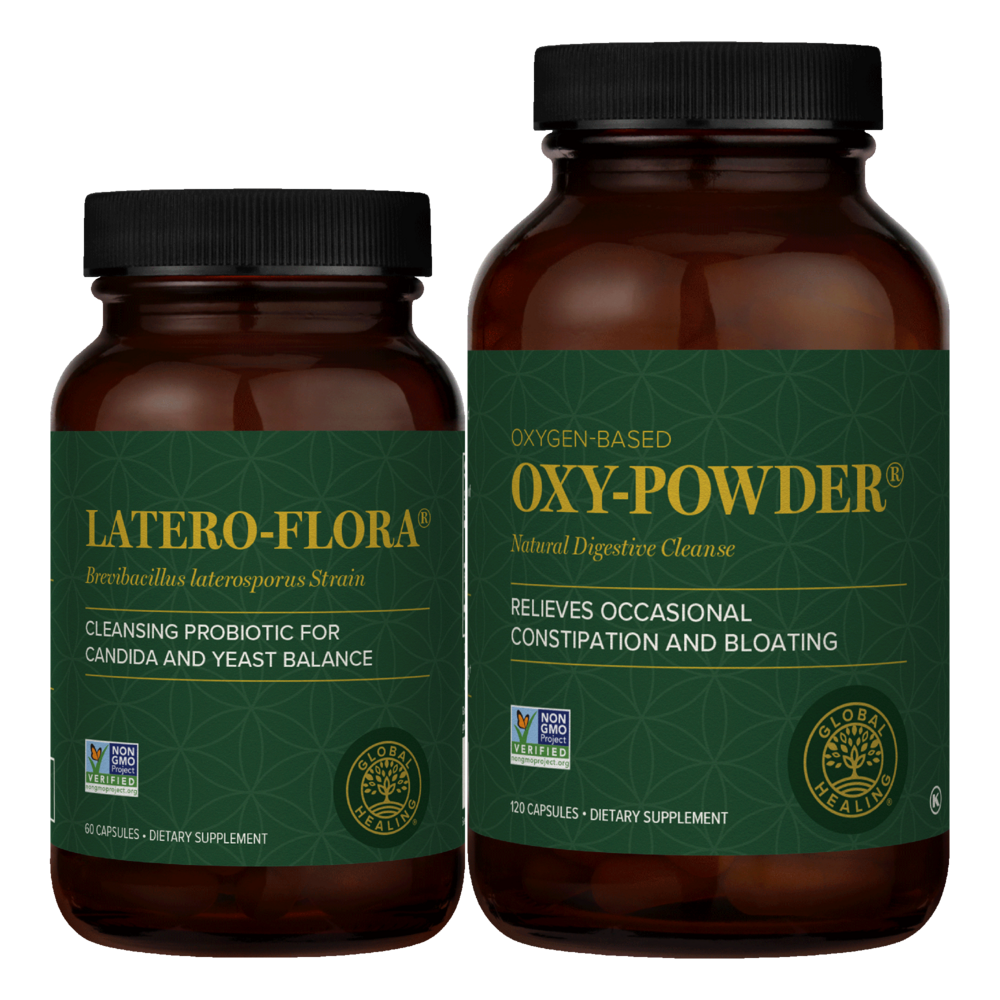 SKU: GLH055-811839030522
The Colon Cleanse Program is an oxygen-based intestinal cleanse that uses Oxy-Powder® and Latero-Flora™ to gently cleanse and rejuvenate the digestive tract so you can live more comfortably. This 6-day cleanse can relieve bloating, occasional constipation, gas, and discomfort. If any of these issues have been holding you back, it's time to experience relief.*

What's In This Program
Latero-Flora™
1 Bottle, 60 capsules
Provides probiotic support

Oxy-Powder®
1 Bottle, 120 capsules
Cleanses the digestive tract


Suggested Use:
The Colon Cleanse Program consists of following a fruit-based diet and taking Oxy-Powder and Latero-Flora for six days. Take 2 capsules of Latero-Flora every morning 20 minutes before your morning meal. Take 6 capsules of Oxy-Powder two hours after your evening meal with 8 ounces of purified water.


Latero-Flora Probiotic
Serving Size: 2 Capsules

Amount Per Serving
Brevibacillus laterosporus Non-dairy ... 70mcg
(BOD strain) Minimum of 1 million microorganisms

Other Ingredients: Organic gum acacia, vegetable capsule (cellulose), ormus supercharged minerals.

_


Oxy-Powder Natural Digestive Cleanse
Serving Size: 4 capsules

Amount Per Serving
Magnesium ... 1400mg
(from ozonated magnesium oxides)
Natural Citric Acid ... 90mg

Other Ingredients: vegetable capsule (cellulose), organic gum acacia.