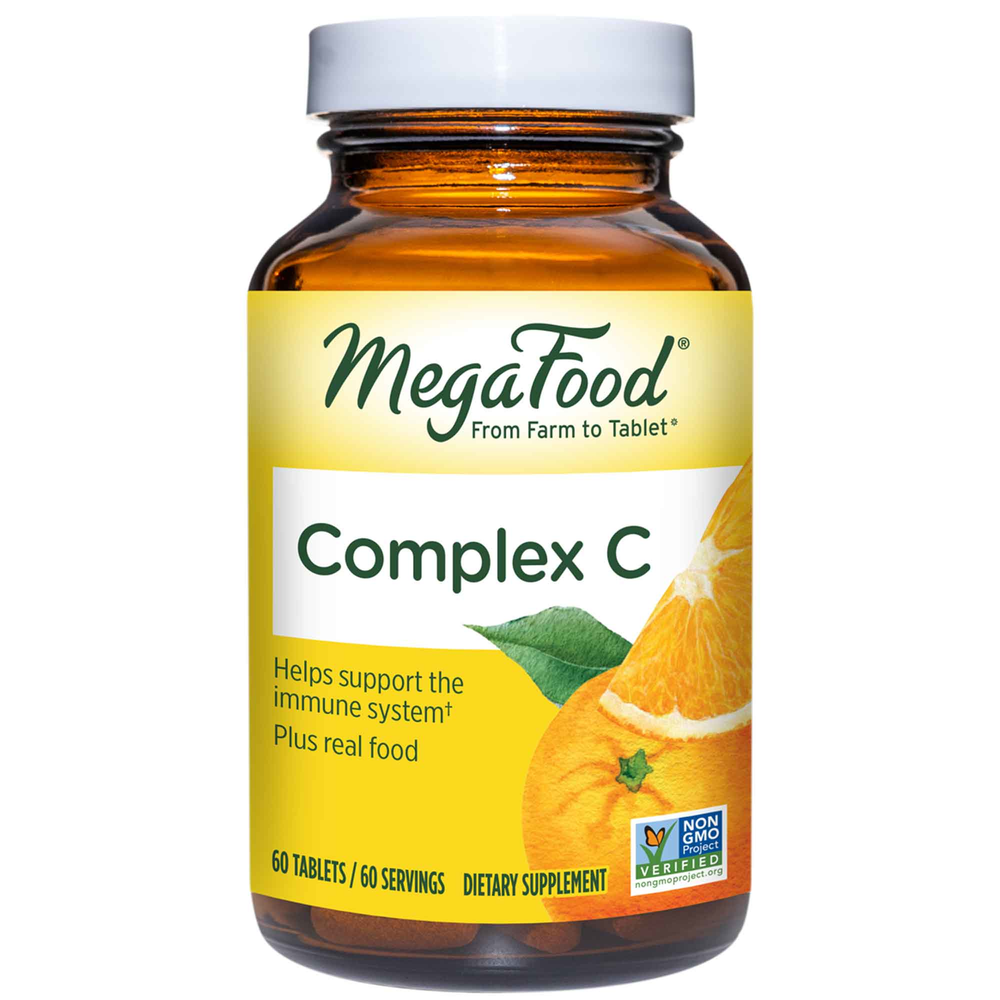 SKU: MEG-10133
This is an immune system champion, right here!* MegaFood Complex C takes immune-supportive FoodState® Vitamin C and combines it with two powerful blends to deliver a broad spectrum of phytonutrients: our Organic Bioflavonoid Complex (organic amla fruit, organic green pepper, organic rose hips and organic orange peel), and Fruit Phenolic Blend (organic whole orange from, organic cranberry and organic blueberry).*


FoodState® Vitamin C provides an array of immune-supportive compounds*
Contains two powerful, organic whole-food blends to deliver a broad spectrum of pytonutrients*
Can be taken any time of the day, even on an empty stomach
Take 1 tablet daily. May be taken anytime throughout the day, even on an empty stomach.
Serving Size:
1 Tablet
Amount Per ServingVitamin C
... 250mg
(ascorbic acid with organic orange)
Organic Bioflavonoid Complex Blend
... 120mg
Organic Amla Fruit, Organic Rosehips, Organic Orange Peel, Organic Green Bell Pepper
Fruit Phenolic Blend
... 35mg
Organic Whole Orange, Organic Cranberry, Organic Blueberry
Other Ingredients:
Organic Brown Rice, Cellulose, Stearic Acid, Silica.