CoQ10 200mg
Bioclinic Naturals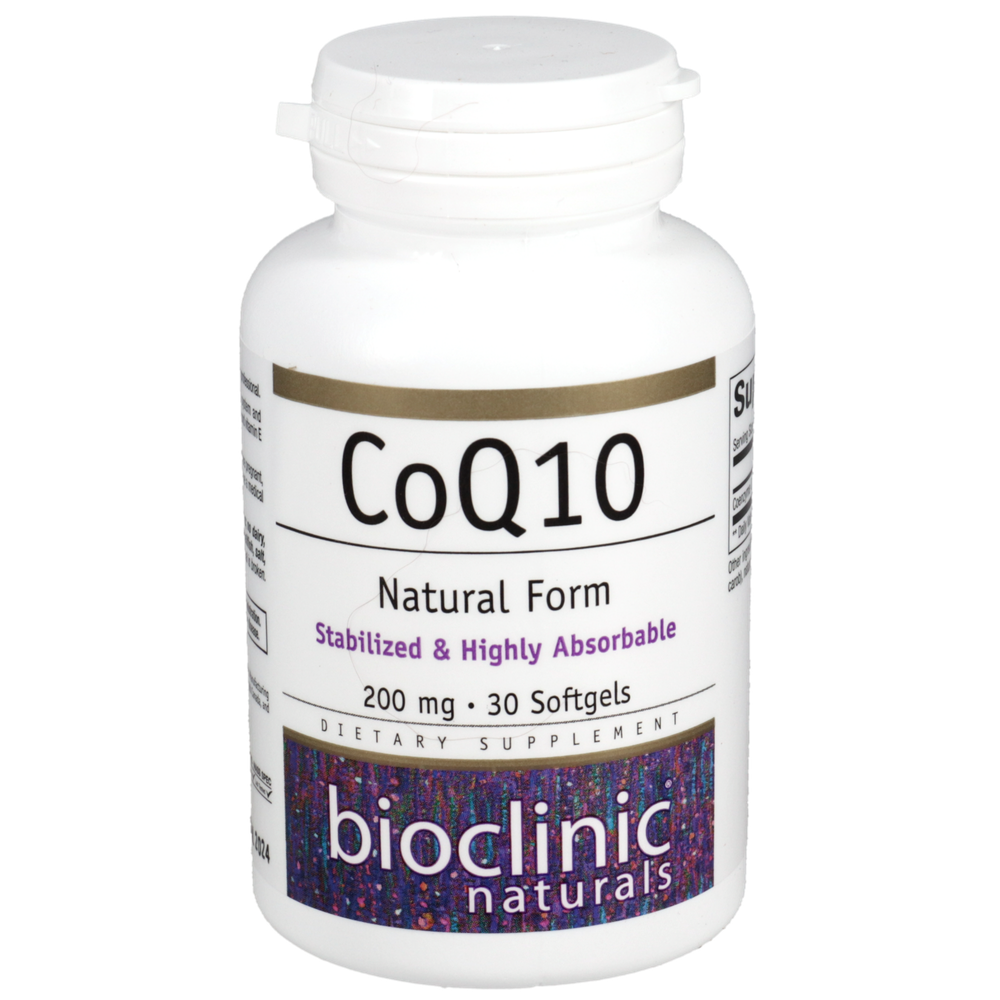 SKU: BCN-9310
The majority of the clinical uses for CoQ10 are founded upon its role as an antioxidant, and its role in mitochondrial bioenergetics. It is a coenzyme for numerous reactions involved in cellular respiration, and is required for the efficient formation of adenosine triphosphate (ATP), the cellular currency which drives the majority of enzymatic reactions. As an antioxidant, CoQ10 is the only lipid-soluble antioxidant synthesized endogenously. It inhibits peroxidation of cell membrane lipids and as well as circulating lipoproteins. CoQ10 supports cardiac tissues by improving endothelial function and by having a direct anti-atherogenic effect, which results in lower blood pressure and improved ventricular contractility.
Benefits
Identical to the form produced by the human body for high bioavailability
Improves many varied health conditions, including cardiovascular disease, cellular decomposition and oxidative stress
Higher dosage of 200 mg keeps pace with the research
Free of contamination by undesirable residue or micro-organisms, including bacteria or yeast
In a base of natural ricebran oil and vitamin E to ensure a stabilized and highly absorbable form of CoQ10


Suggested Use:
Take 1 softgel per day or as directed by a health care professional.
Serving Size: 1 softgel
Amount Per Serving:
Coenzyme Q10 ... 200mg
(Ubiquinone)
Other Ingredients: Rice bran oil, softgel capsule (gelatin, glycerin, purified water, carob), natural vitamin E.
Product contains no: artificial preservatives or sweeteners; no corn, dairy, gluten, starch or wheat.


While no specific contraindications exist or are predicted, data is lacking for use during pregnancy, lactation, and in children, and the dosage may need to be reduced for those less than 18.