Culturelle (Lactobacillus GG)
Allergy Research Group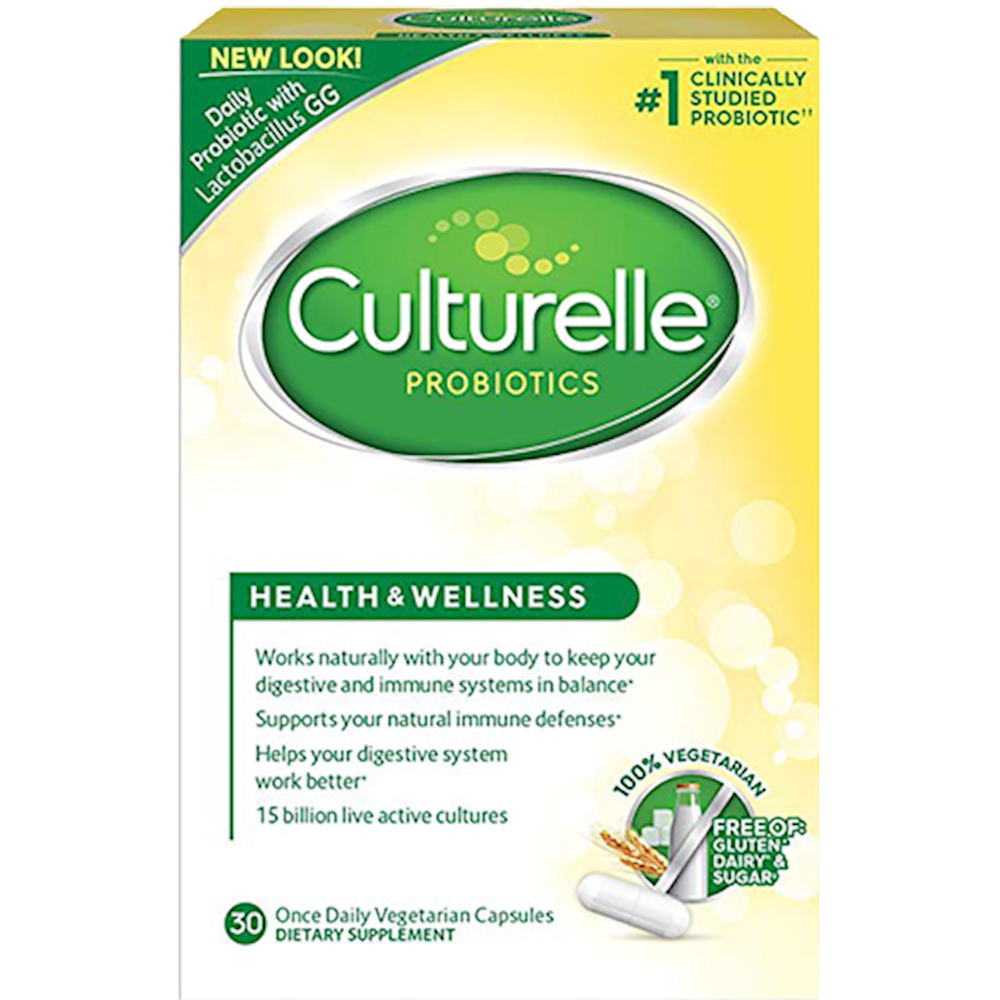 SKU: ARG-73390
Culturelle® contains Lactobacillus GG, a specific strain of the species Lactobacillus rhamnosus, and is the most thoroughly documented lactobacillus probiotic in the world.
Helps maintain a healthy intestinal microbial balance*
Supports the structure and function of the gut epithelial lining*
May boost immune response and support resistance*
Supports the body's production of vitamins, enzymes, organic acids, and a normal intestinal pH*
As a dietary supplement, 1 capsule daily, or as directed by a healthcare practitioner.
Serving Size: 1 capsule
Amount Per Serving
Calories ... 0
Sugar ... 0
Vitamin C ... 3mg
(as sodium ascorbate)
Lactobacillus GG ... 15 billion CFUs
Other Ingredients: Microcrystalline cellulose, hydroxpropyl methylcellulose, sucrose, maltodextrin, magnesium stearate, titanium dioxide (color), and silicon dioxide.
This product is intended for use under adult supervision only. Keep out of reach of children.
Storage Instructions: Store Culturelle in a cool, dry place away from direct sunlight.