Custom Amino Acid Base
Metabolic Maintenance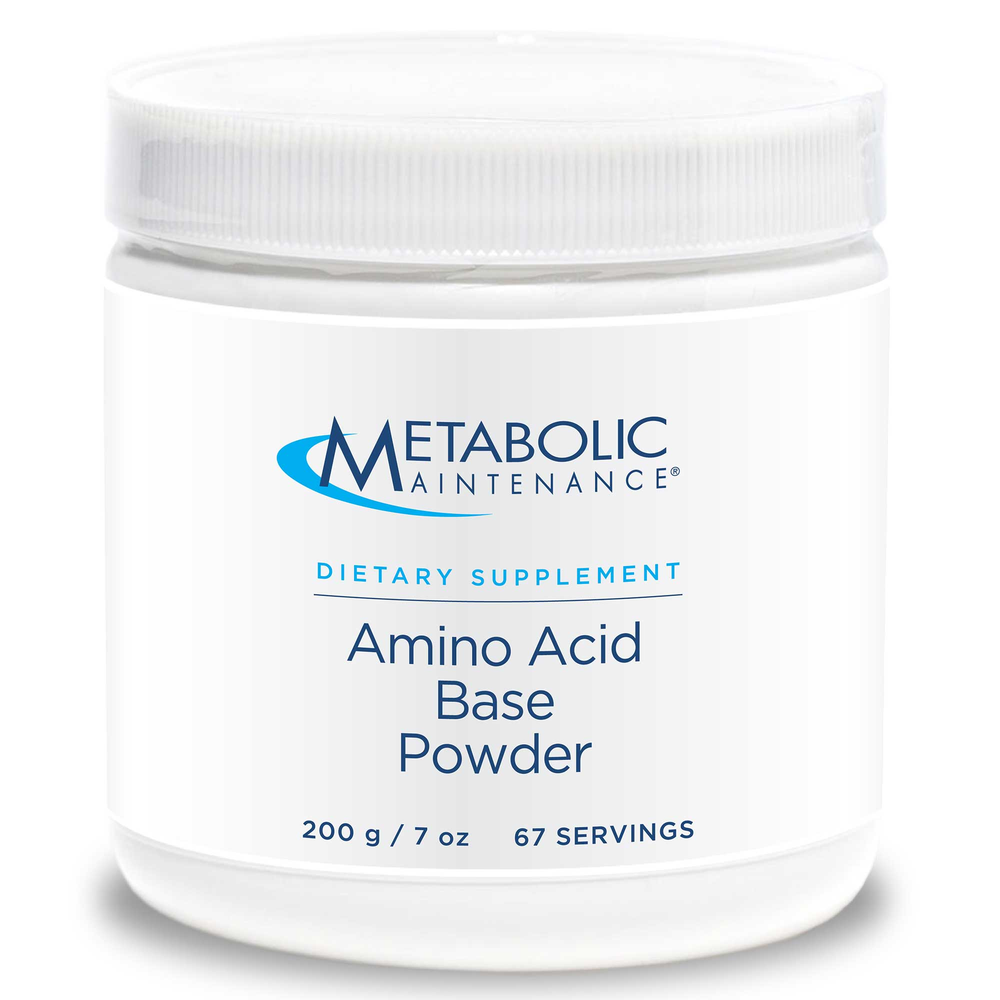 SKU: ME3-00110
Amino Acid Base Powder provides therapeutic levels of nine different essential amino acids and the cofactors needed for metabolism. Free-form amino acids can be readily absorbed and utilized by the body and they provide the precursors for all other amino acids made by the body. The Amino Acid Base Powder is the foundation for our custom amino acid formulas (see pg. 15). The powder form allows for flexible dosing.
Cost-effective amino acid formula promotes energy production*
Supports brain chemistry*
Important for muscle building and detoxification*
One (1) scoop (3 g) dissolved in water or juice two to three (2-3) times daily, or as directed by a healthcare professional. First time users start with 1/8 tsp. and work up to recommended dose. Best taken between meals.
Serving Size: One Scoop (3g)
Amount Per Serving
Calories ... 12
Vitamin B-6 ... 5mg
(as 8 mg Pyridoxal 5' Phosphate)
Proprietary blend ... 2990mg
L-Histidine HCl, L-Leucine, L-Phenylalanine, L-Lysine HCl, L-Arginine HCl, L-Valine, L-Isoleucine, L-Methionine, L-Threonine, L-Methionine
Does not contain gluten or excipients
Caution: Phenylketonurics-- contains phenylalanine. Do not take with MAO inhibitors or tricyclic antidepressants. Pregnant or lactating women, consult your healthcare professional before taking this product.
Keep tightly closed in a cool, dry place, out of the reach of children.