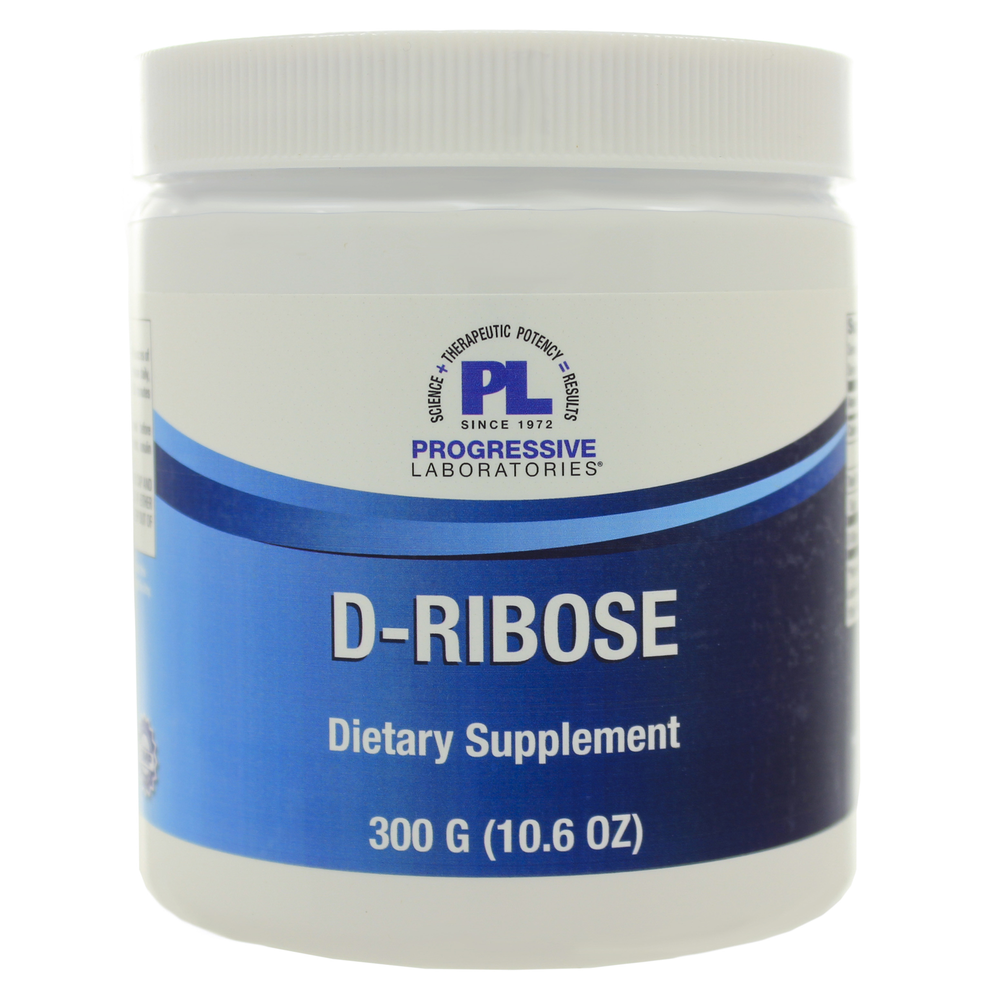 SKU: PGV-929
D-Ribose 309g (10oz) is available by Progressive Labs.

Ribose, a naturally occuring substance used by every cell in the body to build energy. It is the critical compound in heart energy and the most fundamental building block of adenine triphospate (ATP), the primary source of energy for every cell in the body. Without ribose, your heart simply cannot rebuild energy that is depleted by heart disease.
Mix 5 grams (2 teaspoons) with 6-8 ounces of liquid, stir briskly and drink. Take in the morning and evening on an empty stomach 30 minutes before meals.
Calories ...20
Total Carbohydrate ...5g
Sugar ...5g
D-Ribose ...5g
Keep out of reach of children.
Consult a healthcare professional before using this product if you are diabetic, insulin dependent, pregnant or lactating.