Dandy Liver Detox
Lifestyle Awareness Teas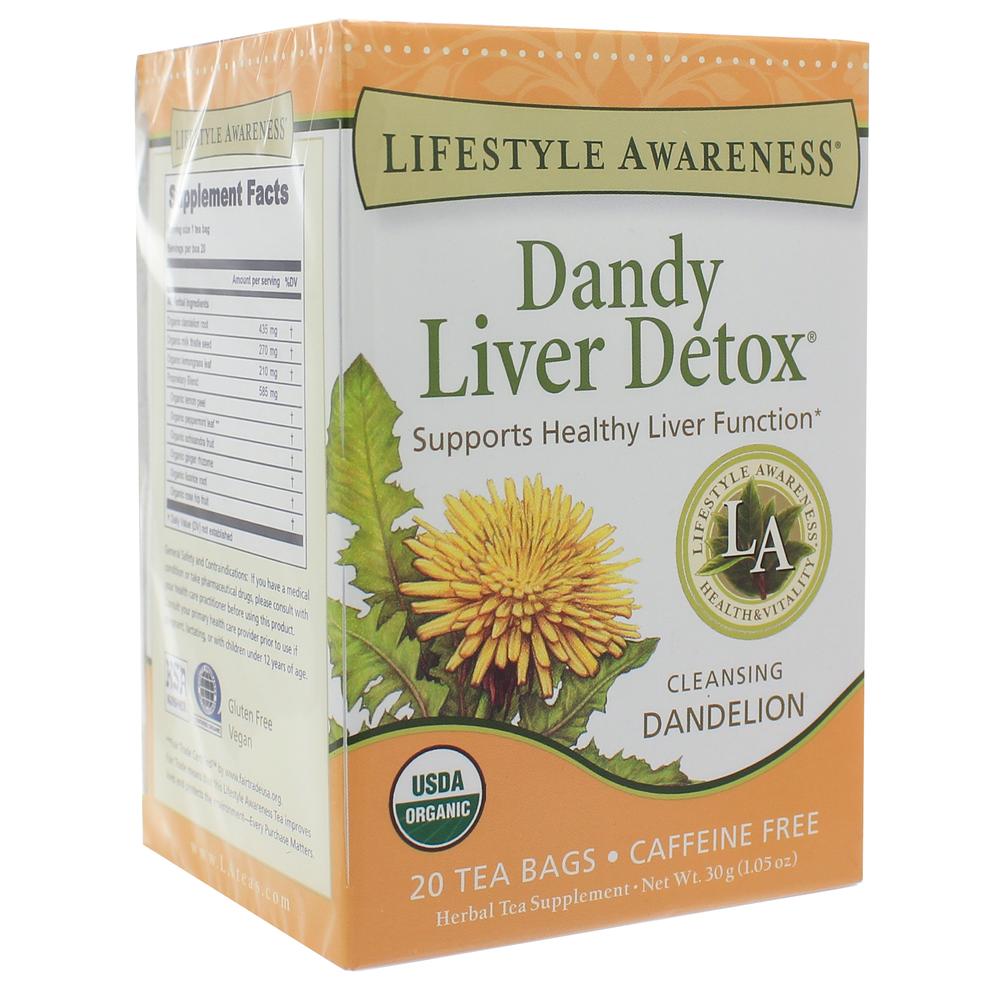 SKU: LIF813-LA011
Dandy liver detox enhances optimal liver function and protection. Supporting & protecting the liver is essential to healthy metabolism and detoxification. A happy, healthy liver supports the bodys ability to properly detoxify. Traditionally, milk thistle, dandelion and schisandra have been used to promote healthy liver function. Fruity and spicy schisandra and uplifting lemongrass leave you feeling refreshed and vibrant.
Pour 8 oz over 1-2 tea bags into a cup and let it sit for 5-10 minutes with a lid over the cup. 2-3 cups a day is recommended.
Serving Size: 1 tea bag
Amount Per Serving
calories ... 0
calories from fat ... 0
total fat ... 0
Organic dandelion root ... 435mg
Organic milk thistle seed ... 270mg
Organic lemongrass leaf ... 210mg
Proprietary blend ... 585mg
Organic lemon peel
Organic peppermint leaf**
Organic schisandra fruit
Organic ginger rhizome
Organic licorice root
Organic rose hip fruit
General Safety and Contraindications: If you have a medical condition or take pharmaceutical drugs, please consult with your health care practitioner before using this product. Consult your primary health care provider prior to use id pregnat, lactating, or with children under 12 years of age.