DGL
Ortho Molecular Products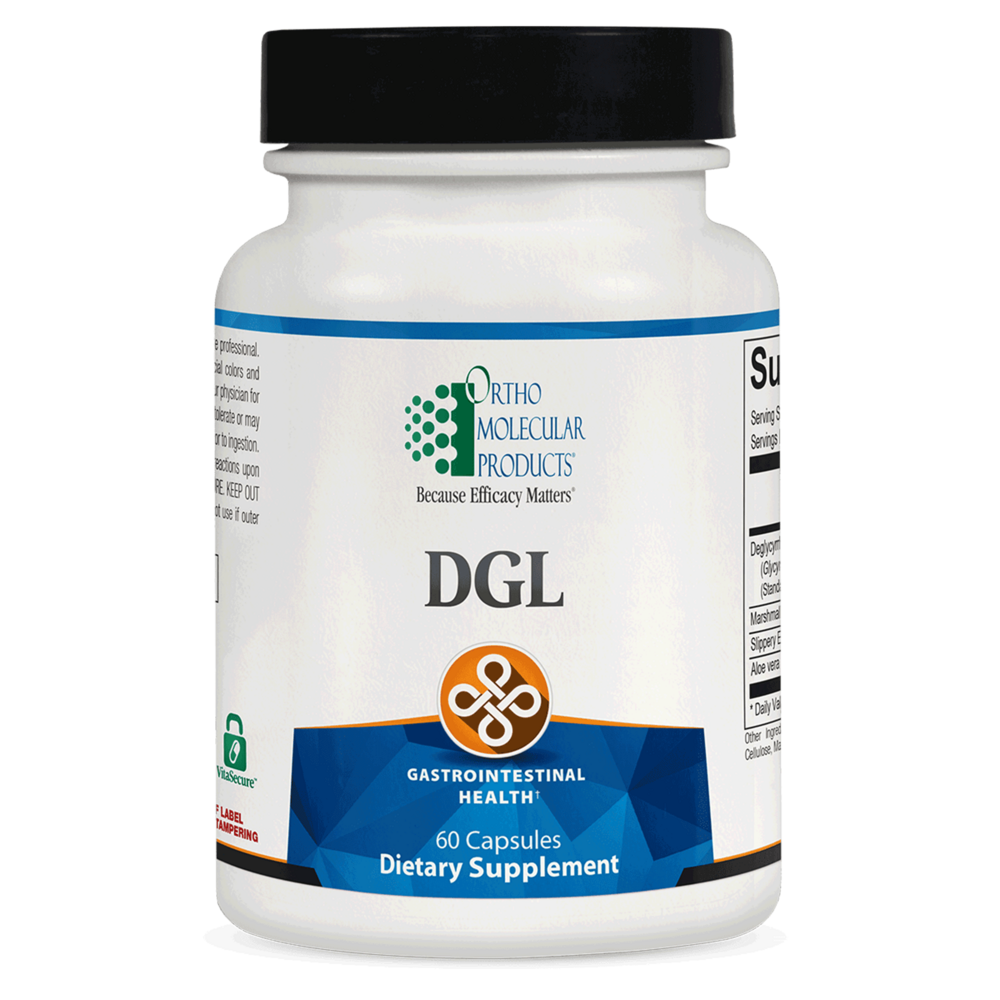 SKU: OHM-738060
Supports Gastrointestinal Health
Helps Maintain a Healthy Mucosal Surface in the Stomach
Promotes a Healthy Esophageal Lining
Approximately 25 million Americans will suffer from GI mucosal complaints at some point in their lifetimes. While such discomfort was originally thought to arise from stress, spicy foods, alcohol consumption, gastric acid production or heredity, today it is known that common bacteria from food is often the root cause. Since almost 80% of pathogens enter the body either through mucosal tissue or stay localized on mucosal surfaces, a healthy mucosal lining is of the utmost importance for digestive health. DGL supports gastrointestinal health by accelerating the secretion rate of mucus by the gastric and esophageal mucosa, helping to protect tissues. This unique licorice extract contains only biologically active flavonoids, without glycyrrhizin, for targeted usage in the GI tract.
2 capsules per day or as recommended by your health care professional.
Serving Size:
2 Capsules
Amount Per ServingDeglycyrrhized Licorice Root Extract
... 150mg
(Glycyrrhiza glabra)(Root)(GutGard)
(Standardized to contain 10% Flavonoids and 3.5% Glabridin)
Marshmallow Root
... 150mg
Slippery Elm Bark
... 150mg
Aloe vera Leaf Gel Extract
... 100mg
Other Ingredients:
Microcrystalline Cellulose, Magnesium Stearate, Stearic Acid and Silicon Dioxide.
Does not contain
gluten, yeast, artificial colors and flavors.
Caution:
If you are pregnant or nursing, consult your physician before taking this product.