Digestive Grape Bitters™
Planetary Herbals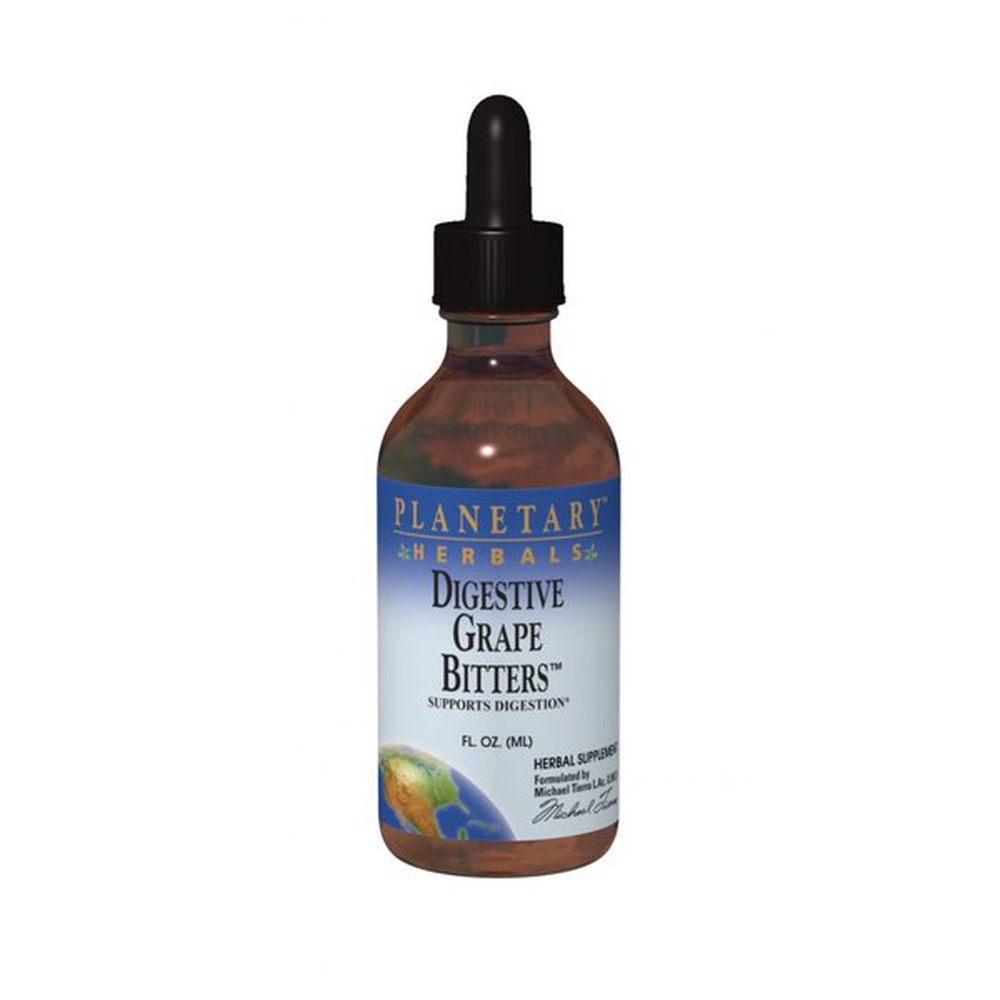 SKU: PLA-PF0125

Digestive Grape Bitters™
Supports Digestion*

Supplement Facts
Serving Size: One (1) Teaspoon (approx. 5 ml)

Amount Per Serving
Proprietary Extract Blend: 5 ml
Gentian Root, Angelica Root, Astragalus Root, Bai-Zhu Atractylodes Rhizome, Dill Seed, Juniper Berry, Oregon Grape Root, Yerba Santa Leaf, Cardamom Seed, Ginger Root, Yarrow Leaf and Flower, Coriander Seed, Galangal Rhizome, with essential oils of Anise Seed and Orange Peel.

Other Ingredients
purified water, grape juice concentrate, and grain alcohol (20%–30%).

Suggested Use
1 teaspoon twice daily. Take 1/2 hour before meals, or after a heavy meal.

Warning
Do not use if you are pregnant, may become pregnant, or breastfeeding, unless under the direct supervision of a health care professional. Do not use if either tamper-evident seal is broken or missing. Keep out of the reach of children.

*These statements have not been evaluated by the Food & Drug Administration. These products are not intended to diagnose, treat, cure or prevent any disease.