Sealantro Antioxidant/Detox Support
NutraMedix, LLC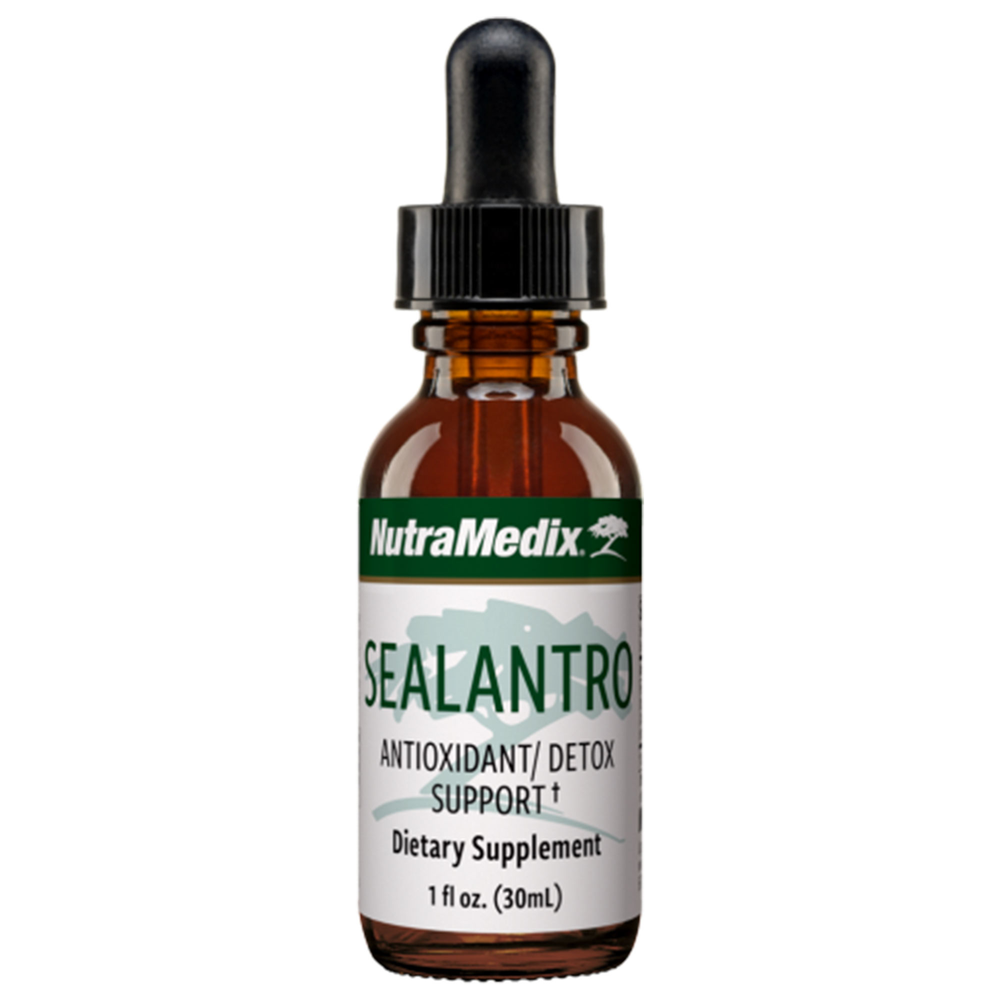 SKU: NU5-7690
ANTIOXIDANT SUPPORTᶧ - CLEANSE/DETOX SUPPORTᶧ
Sealantro is our triple powered detox formula that contains the herbal extracts of Chlorella, Cilantro, and Pacific Cold-Water Red Seaweed, and helps you tap into your body's powerful detoxing systems to achieve balance, inside and out.
• Antioxidant Support
• Immune Support
• Cardiovascular Support
• Detox Support
Suggested Use:
Put 40 drops in 4 oz (120mL) of water and wait one minute before drinking. Take every other day (30 min. before a meal) or as directed by your physician.

Serving Size: 40 drops
Amount Per Serving
Proprietary Blend … 2.0mL
Chlorella extract, Chondracanthus chamissoi extract, and Cilantro leaf extract
Other Ingredients: water, ethanol (20-24%)

Vegan. No Artificial Flavors, Preservatives, Colors, Additives, Yeast, Mold.


Keep the bottle tightly closed in a dry place at room temperature (59-86°F or 15-30°C). Shake well before use. With the liquid dropper, add the drops to a 4 oz. glass of water, not distilled or reverse osmosis. Do not place drops in hot water. Allow the drops to sit in the water for at least one minute before drinking. Do not use if pregnant or nursing. Stop use if adverse reactions develop. Keep out of reach of children.