DL-Phenylalanine
Pure Encapsulations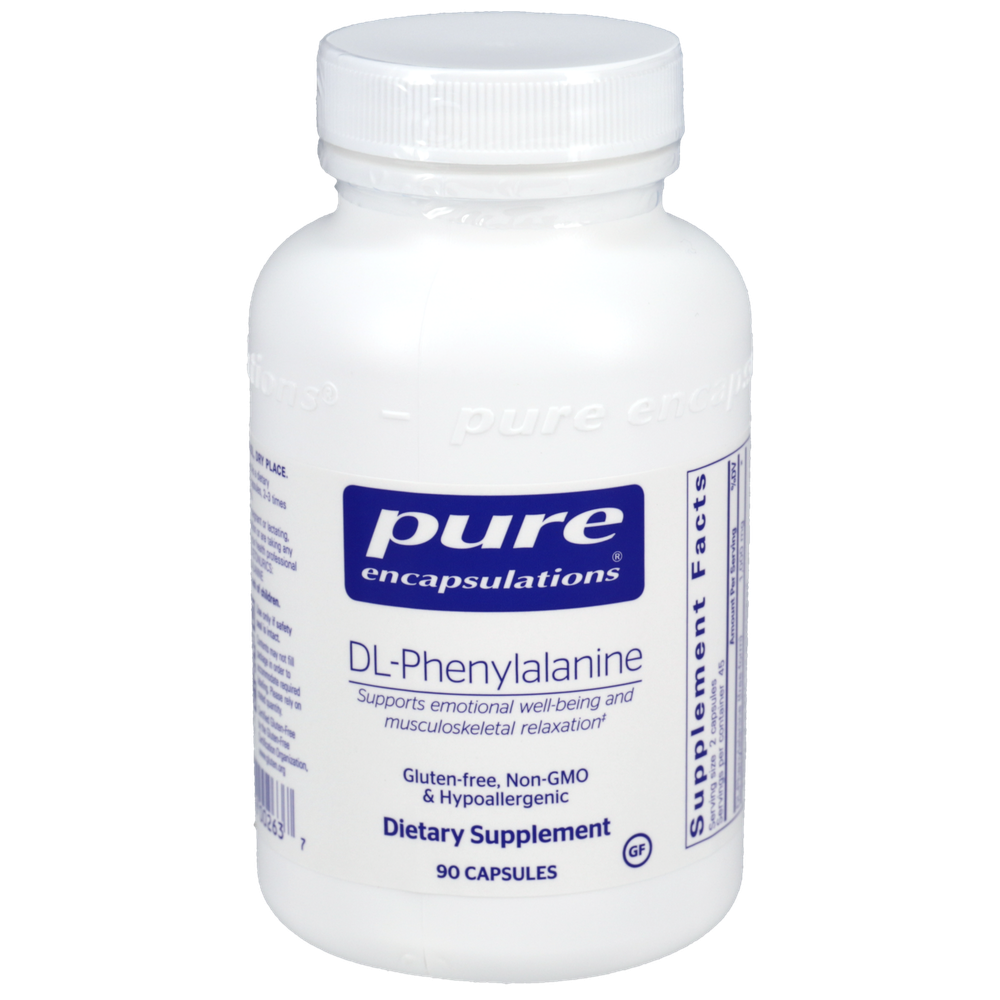 SKU: PUR-LP9
DL-Phenylalanine is a dietary supplement formulated to support mental functioning and emotional well-being.*
Supports mental acuity and emotional well-being*
Promotes memory and learning*
Made with hypoallergenic, vegan ingredients
DL-Phenylalanine is a combination of the well-tolerated essential amino acids, d-phenylalanine and l-phenylalanine. Together, these compounds promote mental functioning and support a positive outlook. l-Phenylalanine is a precursor to tyrosine, which converts to the neurotransmitters norepinephrine, epinephrine, dopamine and tyramine. Tyrosine and its metabolites may support emotional well-being, memory and learning. d-Phenylalanine may promote the levels of certain endorphins, thereby calming stressed muscles and joints.
Take 4–6 capsules per day, in divided doses, between meals.
Serving Size: One Vegetarian Capsule
Amount Per Serving
DL-phenylalanine ... 500mg
(free-form)
Other Ingredients: ascorbyl palmitate, vegetarian capsule (cellulose, water)
Individuals with phenylketonuria or tardive dyskinesia should avoid this product. Occasional nausea, heartburn, or headaches have been associated with dl-phenylalanine. If pregnant or lactating, consult your physician before taking this product.