Focus DL (DL-phenylalanine)
NeuroScience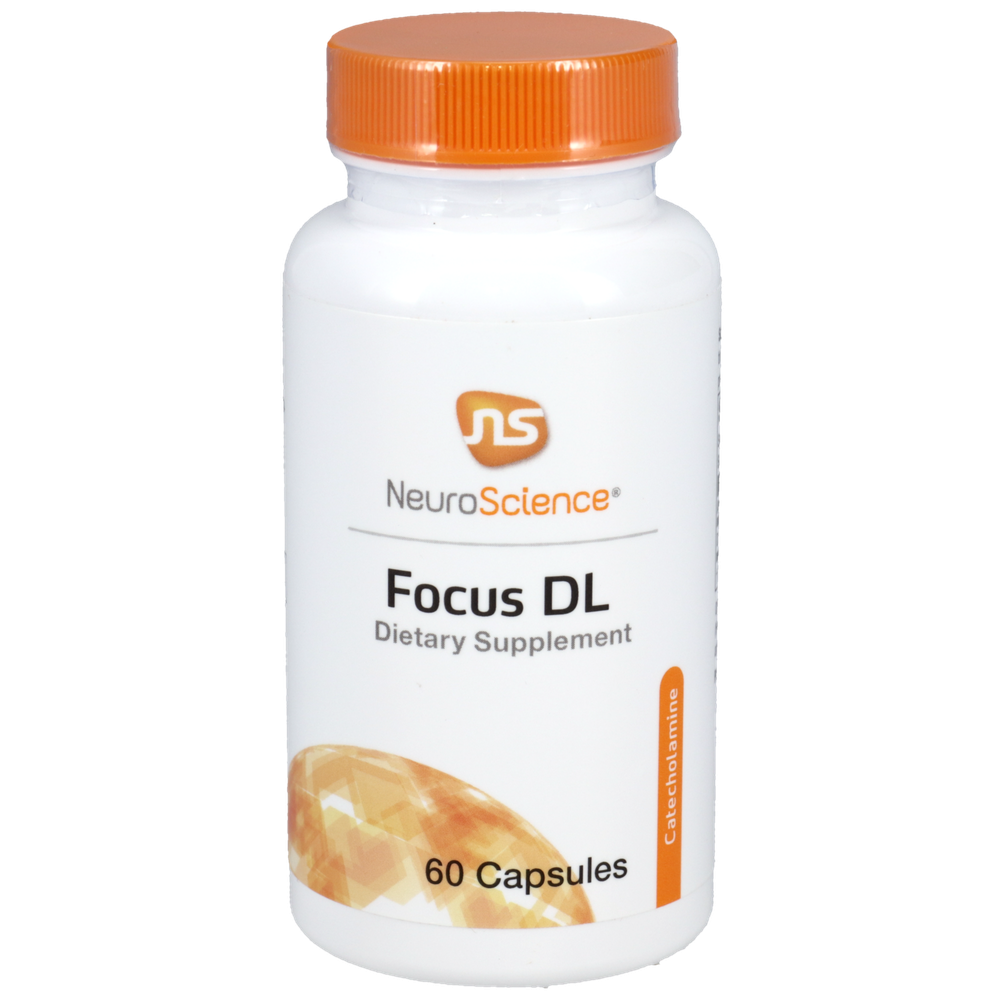 SKU: NEU-20003
Contains the precursor to PEA, a neuromodulator important for attention and cognition*
Key ingredients
DL-phenylalanine: Precursor to phenylethylamine (PEA), dopamine, norepinephrine, and epinephrine. PEA is a neuromodulator shown to increase the release of neurotransmitters such as dopamine and norepinephrine (1). Dopamine and norepinephrine play an important role in attention and cognition (2). PEA levels were found to be significantly lower in individuals with focus issues compared to controls (3).
References
Xie Z and Miller G. J Pharmacol Exp Ther. 2008;352(2):617-28.
Clark K and Noudoost B. Front Neural Circuits. 2014;8:33.
Kusaga A, et al. Ann Neurol. 2002;52(3):372-4.
Take 1-2 capsules one to two times daily or as directed by your healthcare provider.
Serving Size: 2 Capsules
Amount Per Serving
DL-phenylalanine ... 1g
Other Ingredients: Vegetable capsule (Hypromellose, water), Microcrystalline cellulose, and Magnesium stearate (vegetable source).
If you are pregnant or nursing, consult your healthcare provider before use.
Phenylketonurics: Contains phenylalanine.