Gymnema Compound
Wise Woman Herbals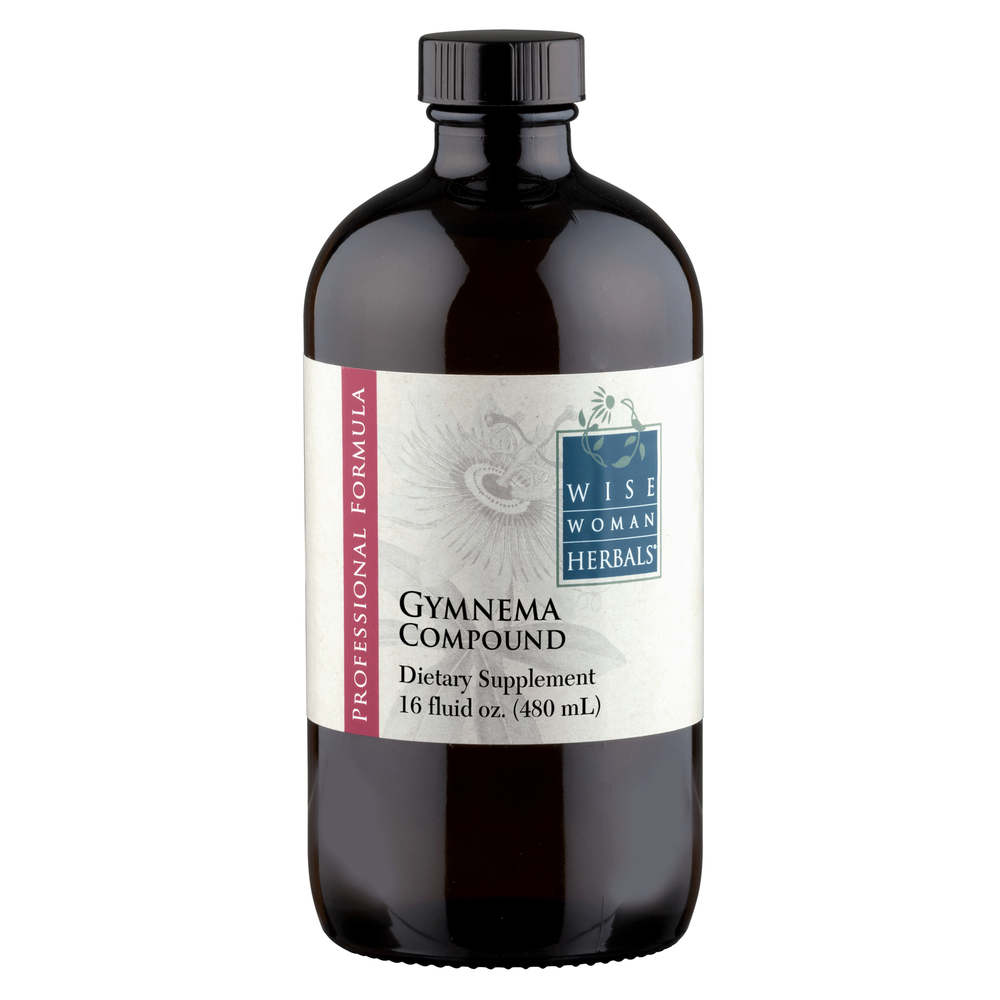 SKU: WWH-16dmco
Supports normal blood sugar metabolism. Not recommended for people with hypoglycemia.
Take 30-50 drops, 1-3 times a day.
Gymnema sylvestre (gymnema), Vaccinium spp. (blueberry/bilberry), Oplopanax horridus (devils club), Taraxacum officinale (dandelion), and Trigonella foenum-graecum (fenugreek).
This is not a substitute for insulin. Monitor blood sugar levels to determine if the insulin intake needs adjusting. Gymnema Compound has the effect of decreasing the ability to detect sweet tasting foods. This commonly lasts for three hours after it has come in contact with taste buds on the tongue. This does not occur when used in capsule form. This formula is contraindicated in pregnancy, unless used under the guidance of a qualified healthcare practitioner.