Drain Dampness
Health Concerns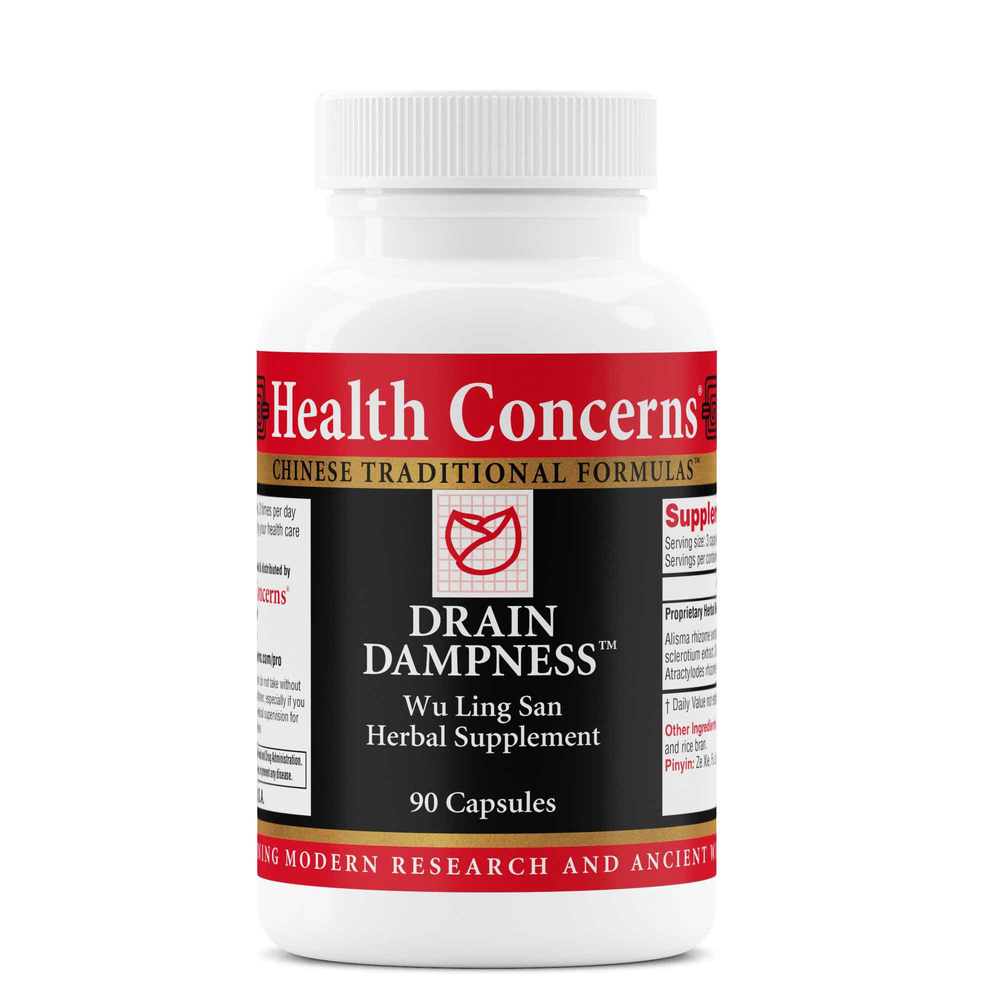 SKU: HE2-1HD550090
Drain Dampness is based on a traditional Chinese herbal formula that functions as a diuretic to relieve swollen tissues.
Suggested Use:
Take three capsules, 3 times per day between meals, or as recommended by your health care practitioner.
Serving size: 3 capsules
Amount Per Serving
Proprietary Herbal Blend … 2,250 mg
Alisma rhizome extract (ze xie), Poria sclerotium extract (fu ling), Polyporus sclerotium extract (zhu ling), Cinnamon bark extract (rou gui), Bai-Zhu Atractylodes rhizome extract (bai zhu).
Other Ingredients: Hypromellose (vegetable cellulose), rice bran.
Notice: As with any dietary supplement, do not take without first consulting your health care practitioner, especially if you are pregnant, nursing, or are under medical supervision for any reason. Keep out of reach of children.