Unlocking Formula
Health Concerns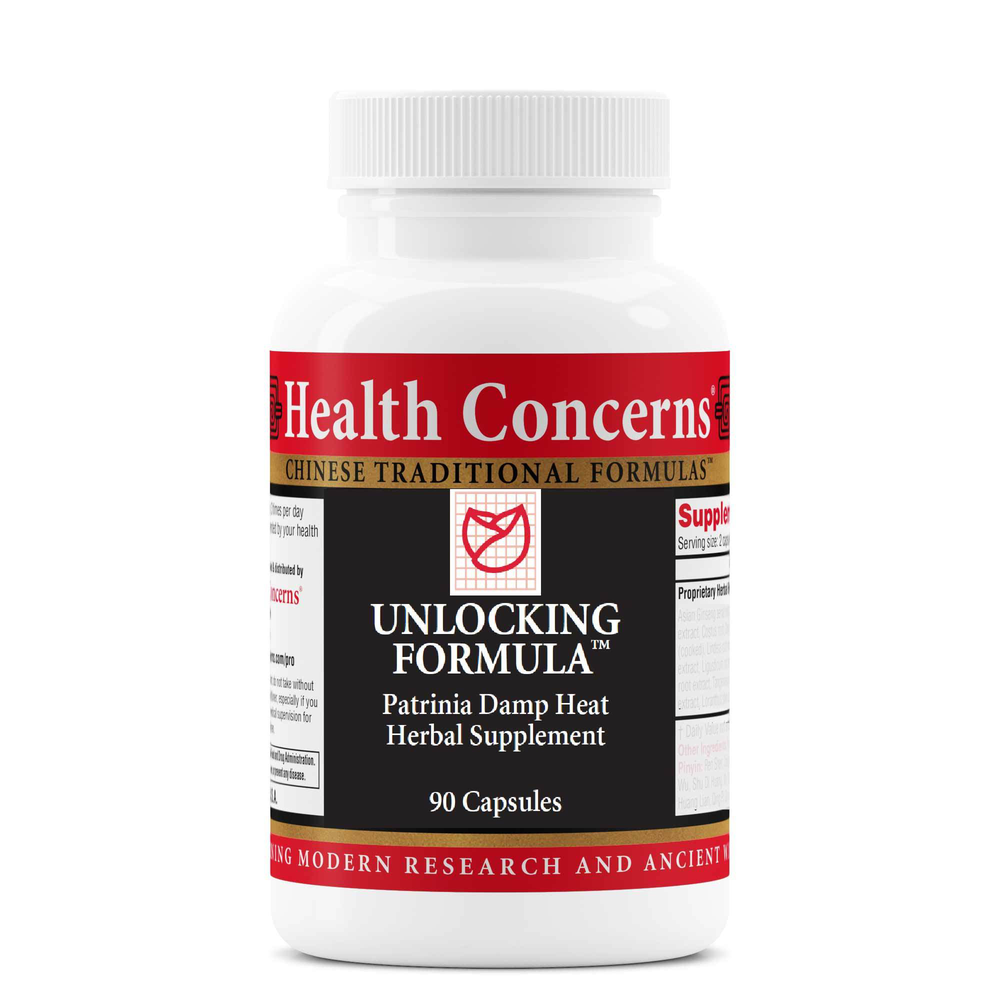 SKU: HE2-1HU500090
Unlocking is based on a traditional Chinese herbal formula that was developed to help relieve menstrual discomforts.
Suggested Use:
Take three capsules, 3 times per day between meals, or as recommended by your health care practitioner.
Serving size: 3 capsules

Amount Per Serving
Proprietary Herbal Blend … 1,950 mg
Patrinia whole plant extract (bai jiang cao), Sargentodoxa herb extract (da xue teng), Cyathula root extract (chuan niu xi), Melia fruit extract (chuan lian zi), Yarrow aerial (ya luo), Chinese Peony root extract (chi shao), Poria sclerotium extract (fu ling), Fennel seed extract (xiao hui xiang), Tangerine peel extract (chen pi), Cang-Zhu Atractylodes rhizome (cang zhu), Bai-Zhu Atractylodes rhizome extract (bai zhu), Phellodendron stem bark (huang bai), Black Cohosh root extract (sheng ma).
Other Ingredients: Hypromellose (vegetable cellulose), rice bran.
Notice: As with any dietary supplement, do not take without first consulting your health care practitioner, especially if you are pregnant, nursing, or are under medical supervision for any reason. Keep out of reach of children.