Fertile Garden
Health Concerns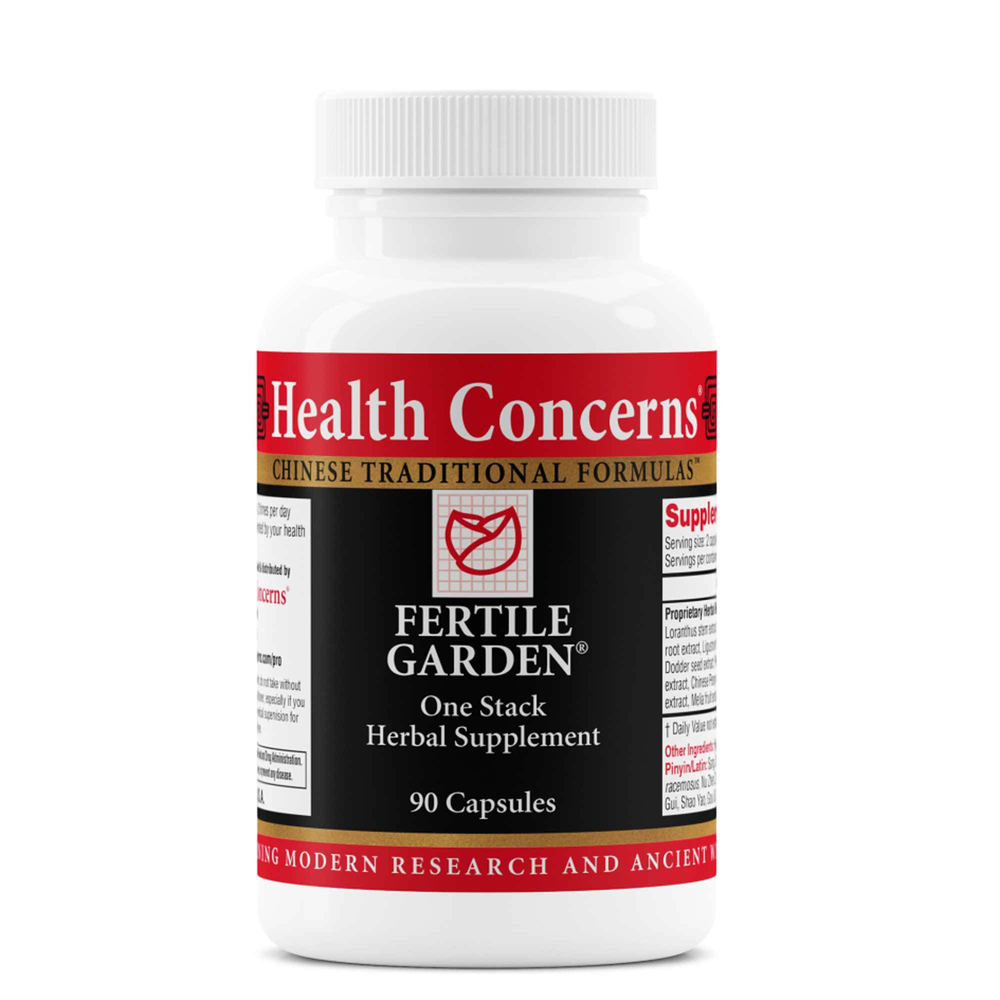 SKU: HE2-1HF200090
Fertile Garden is an herbal formula that helps support women during their menstrual cycles.
Suggested Use:
Take two capsules, 3 times per day between meals, or as recommended by your health care practitioner.
Serving size: 2 capsules
Amount Per Serving
Proprietary Herbal Blend … 1,200 mg
Loranthus stem (sang ji sheng) extract, Ashwagandha root extract (Withania somnifera), Shatavari root extract (Asparagus racemosus), Ligustrum fruit extract (nu zhen zi), Glehnia root extract (bei sha shen), Chinese Dodder seed extract (tu si zi), Pseudostellaria root extract (tai zi shen), Dong Quai root extract (dang gui), Chinese Peony root extract (shao yao), Lycium fruit extract (gou qi zi), Poria sclerotium extract (fu ling), Melia fruit extract (chuan lian zi), Baked Licorice root extract (zhi gan cao).
Other Ingredients: Hypromellose (vegetable cellulose), rice bran.
Notice: As with any dietary supplement, do not take without first consulting your health care practitioner, especially if you are pregnant, nursing, or are under medical supervision for any reason. Keep out of reach of children.