Dry Derma Relief Liquid
Kan Herb Company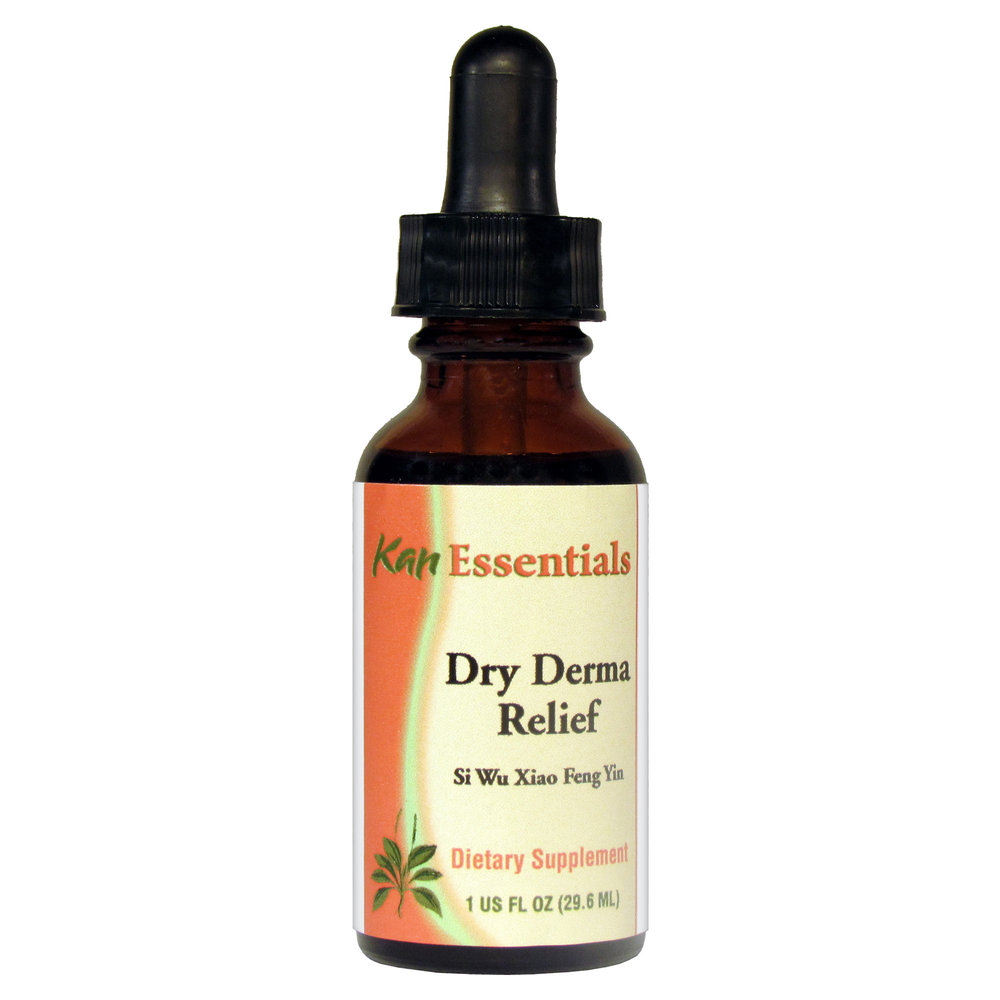 SKU: KA3E-VDD1
Chinese Herbals for Animals
2-3 times daily

1-10 lbs 2-3 drops
11-20 lbs 4-6 drops
21-35 lbs 6-10 drops
36-75 lbs 20-30 drops
76-100 lbs 30-40 drops
Raw rehmannia root, Dictamnus root, Chinese mint herb, Bupleurum root, Chinese red peony root, Sichuan lovage rhizome, Red jujube fruit, Dong quai root, Pubescent angelica root, Siler root, Schizonepeta herb.

Water 48% to 54%, Vegetable Glycerin 24% to 26%, Alcohol 10% to 12% per volume

Keep out of reach of children. Keep tightly capped, and out of direct sunlight. Store at room temperature.