Dual-Mag Complex™
Natura Health Products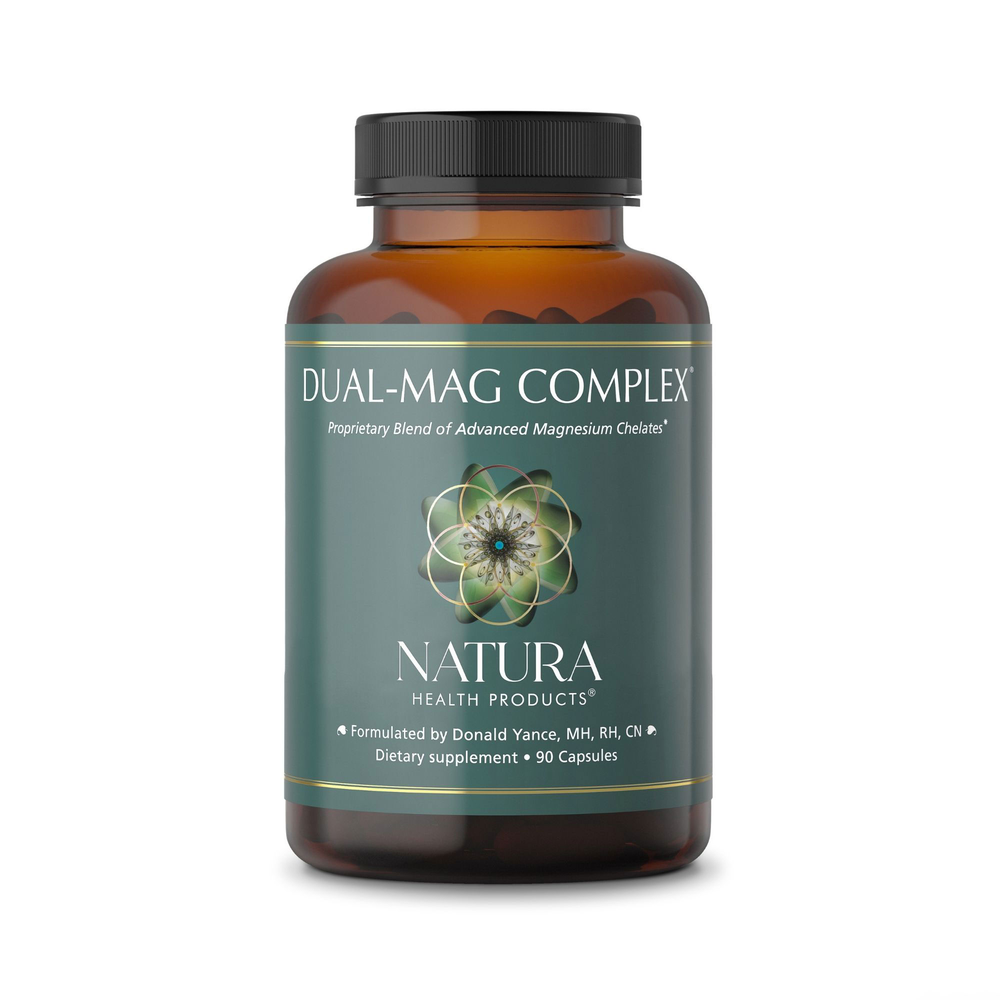 SKU: NTH-DMAC129
Dual-Mag Complex™ offers two unique forms of magnesium, buffered bisglycinate and lysinate glycinate chelates, that are broadspectrum in activity, well-tolerated, and highly bioavailable. The magnesium lysinate glycinate chelate is featured due to its enhanced ability to optimize recovery time from exercise or stress and its targeted support for the cardiovascular, musculoskeletal, and nervous systems.
Take 3 capsules daily or as directed by your healthcare practitioner.



Serving Size: 3 Capsules

Amount Per Serving
Magnesium ... 300mg
(as Magnesium Bisglycinate Chelate, Magnesium Lysinate Glycinate Chelate, Magnesium Oxide†)(TRAACS®)

Other Ingredients: Vegetable capsule (hydroxypropyl methylcellulose, water), rice blend extract (rice bran extract, rice hulls, gum arabic, sunflower oil)

†Amino acid chelates supplied by Albion Human Nutrition. The Albion Minerals logo is a registered trademark of Albion Laboratories, Inc.
If pregnant or nursing, consult a qualified health care practitioner before use. Keep out of reach of children. Protect from heat, light, and moisture.