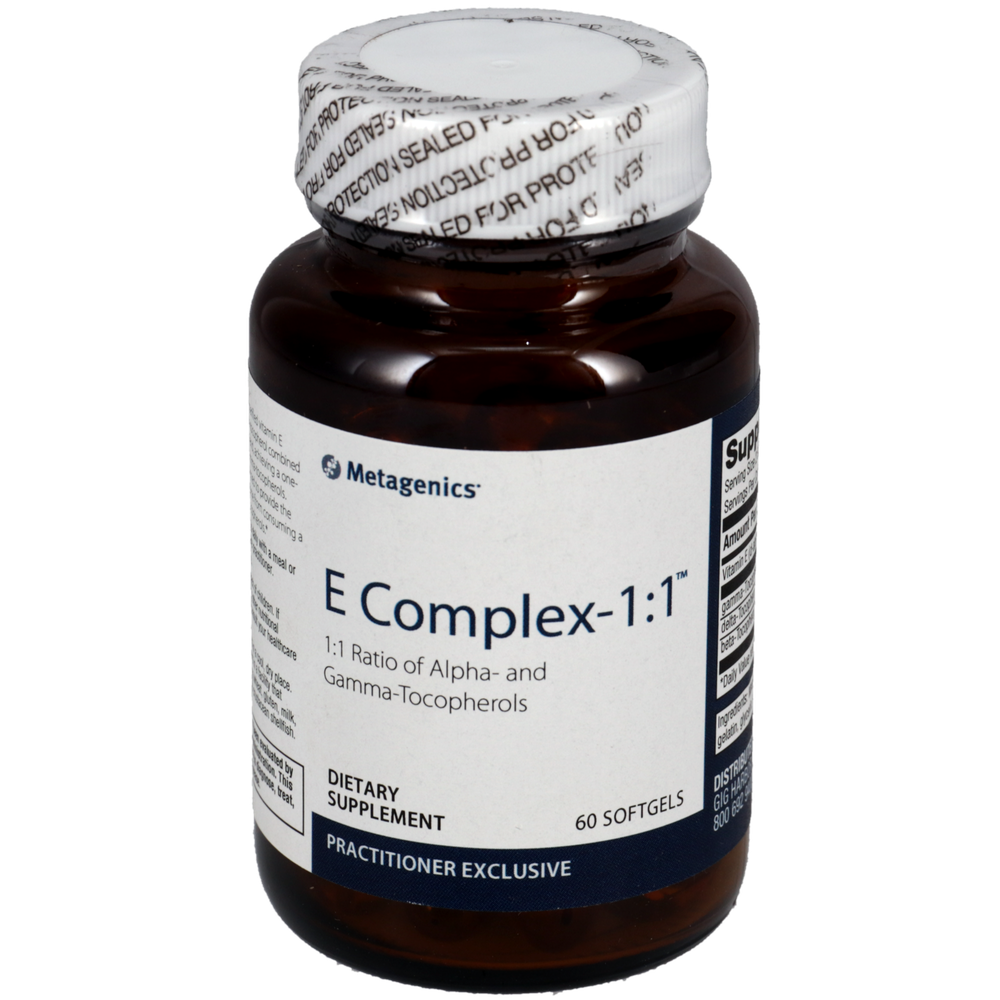 SKU: MET-EC007
E Complex-1:1™ is an unesterified vitamin E formula that features d-alpha-tocopherol combined with a mixed tocopherol blend, achieving a one-to-one ratio of alpha- to gamma-tocopherols. This unique formula is designed to provide the antioxidant benefits that come from consuming a comprehensive family of tocopherols.*
Suggested Use:
Take two softgels daily with a meal or as directed by your healthcare practitioner.
Serving Size: 2 Softgels
Amount Per Serving/ Daily Values
Vitamin E ... 268 mg 1,787%
(d-alpha-tocopherol)
gamma-Tocopherol ... 270 mg*
delta-Tocopherol ... 98 mg*
beta-Tocopherol ... 6 mg*
Ingredients: Mixed tocopherols, d-alpha-tocopherol, gelatin, glycerin, soybean oil, and water.
Contains: Soy.
This product is gluten-free.
*Daily Value not established.
Caution: Keep out of the reach of children. If pregnant or nursing, or taking other nutritional supplements or medication, consult your healthcare practitioner before use.
Storage: Keep tightly closed in a cool, dry place.
This product is manufactured in a facility that produces products containing wheat, gluten, milk, egg, soy, tree nuts, fish, and crustacean shellfish.