Echinacea Premium
MediHerb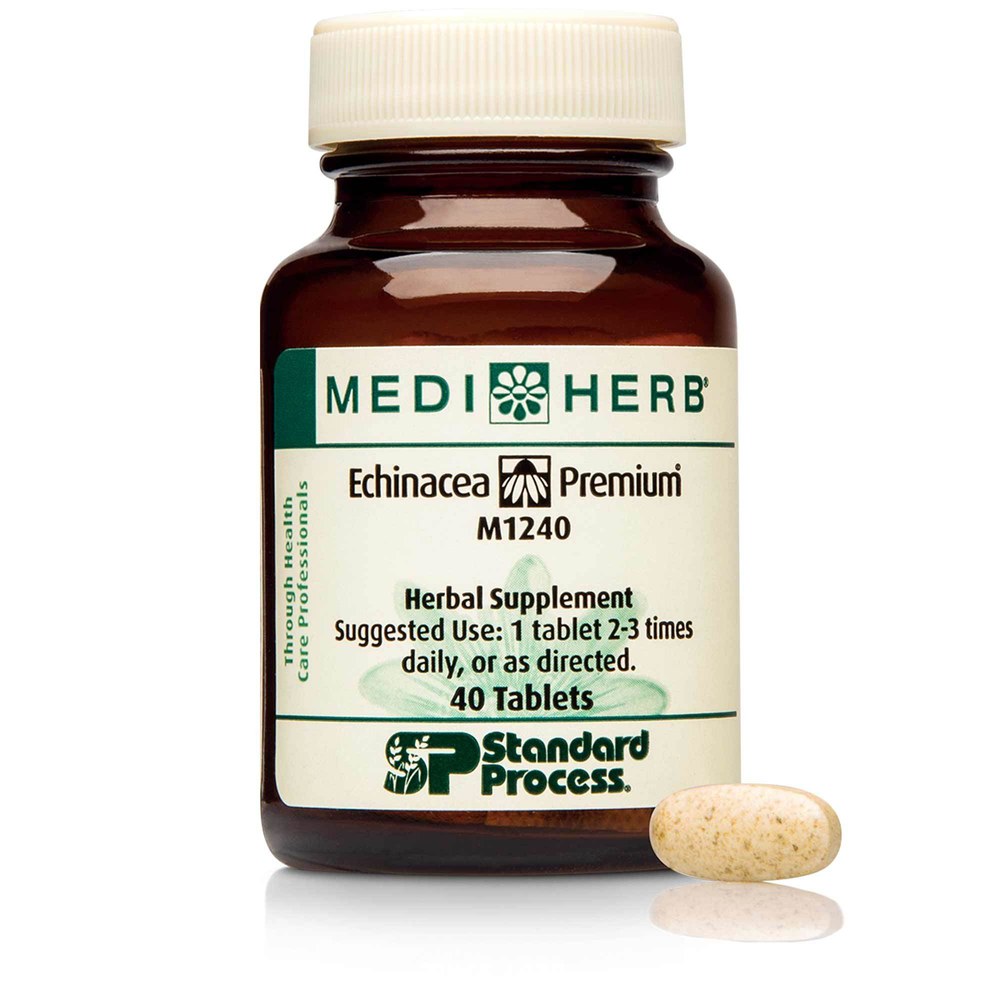 SKU: MDH-M1240
Echinacea Premium combines the roots of Echinacea angustifolia and Echinacea purpurea to enhance healthy immune system function.
Echinacea has been traditionally used in herbal preparations to:
Help enhance healthy immune system function
Support upper respiratory tract health
Help relieve temporary mild throat discomfort associated with hoarseness, dry throat and irritants*
Take 1 tablet 2 - 3 times daily, or as directed.
Serving Size:
1 Tablet
Amount Per ServingCalories
... 2
Echinacea root 4:1 extract
... 150mg
from Echinacea angustifolia root 600 mgContaining alkylamides 2.3 mg
Echinacea root 6:1 extract
... 112.5mg
from Echinacea purpurea root 675 mgContaining alkylamides 1.8 mg
Other Ingredients:
Cellulose, calcium phosphate, sodium starch glycollate, hypromellose, silica and magnesium stearate.
Caution:
Contraindicated in known allergy to plants of the daisy family. Not to be used during pregnancy and lactation unless otherwise directed by a qualified health care professional.