Echinacea/Gold Propolis Throat Spray
Gaia Herbs/Professional Solutions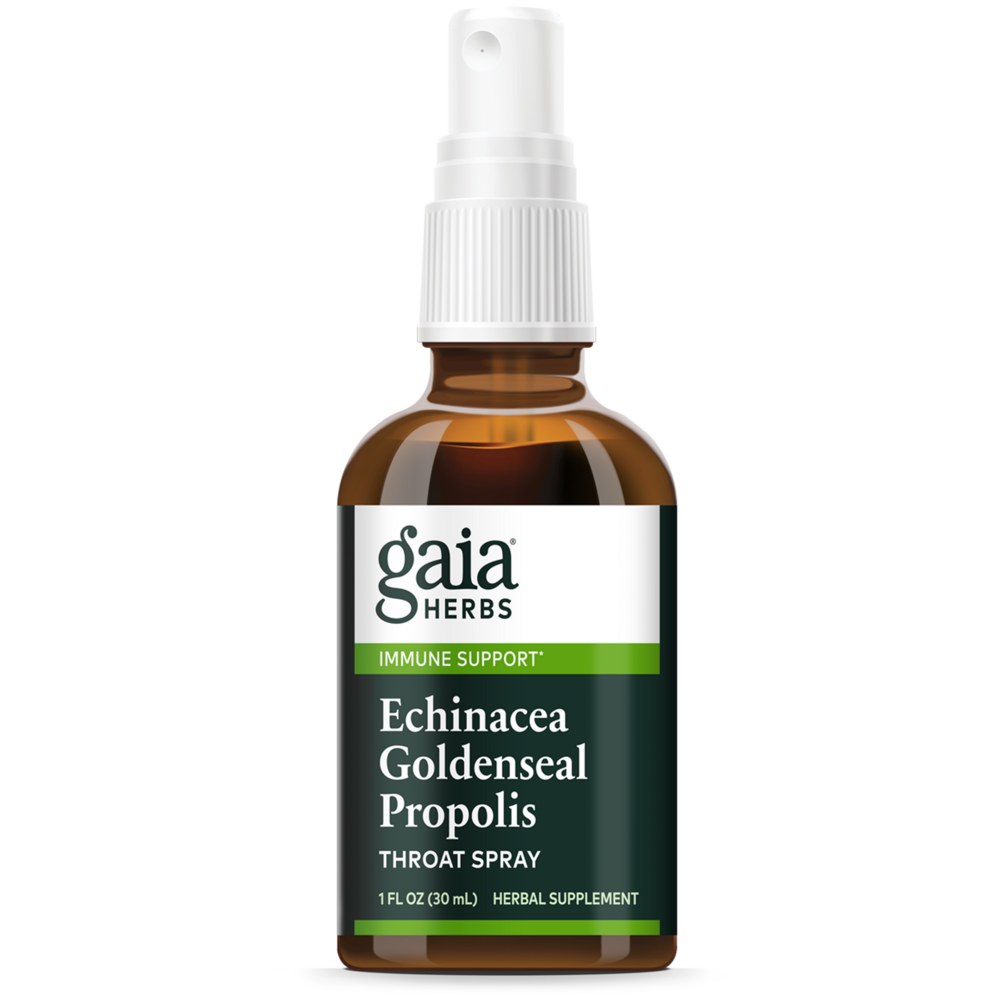 SKU: GAI-90840001
Promotes immune & throat health*
Echinacea Goldenseal Propolis Throat Spray supports a healthy immune system response and maintains a healthy inflammatory response to occasional seasonal stressors.* This spray, which contains Gaia Farm Echinacea, also promotes normal secretion from the nose and eyes *
Adults spray extract into back of the throat 3 times every hour during the day. For short-term use up to 8 hours per day.
Serving Size: Three Sprays
Amount Per Serving
Propolis extract ... 45mg
Proprietary Extract Blend ... 190mg
Echinacea purpurea root*, Peppermint Leaf* (Mentha x piperita), Echinacea angustifolia root*, Goldenseal root+ (Hydrastis canadensis), Oregon Grape root+ (Mahonia aquifolium), Thyme leaf* (Thymus vulgaris), Echinacea purpurea seed* Licorice root* and Echinacea purpurea aerial parts*
Other Ingredients: Alcohol USP (57-67%) and water
* = Organic Ingredients
+ = Ecologically Harvested
Contains Propolis. Avoid if allergic to bee products. Shake well before using. Not to be used during pregnancy or lactation. If you have a medical condition or take medications, please consult with your doctor before use.
Keep away from children.
Use only as directed on label. Safety sealed for your protection.