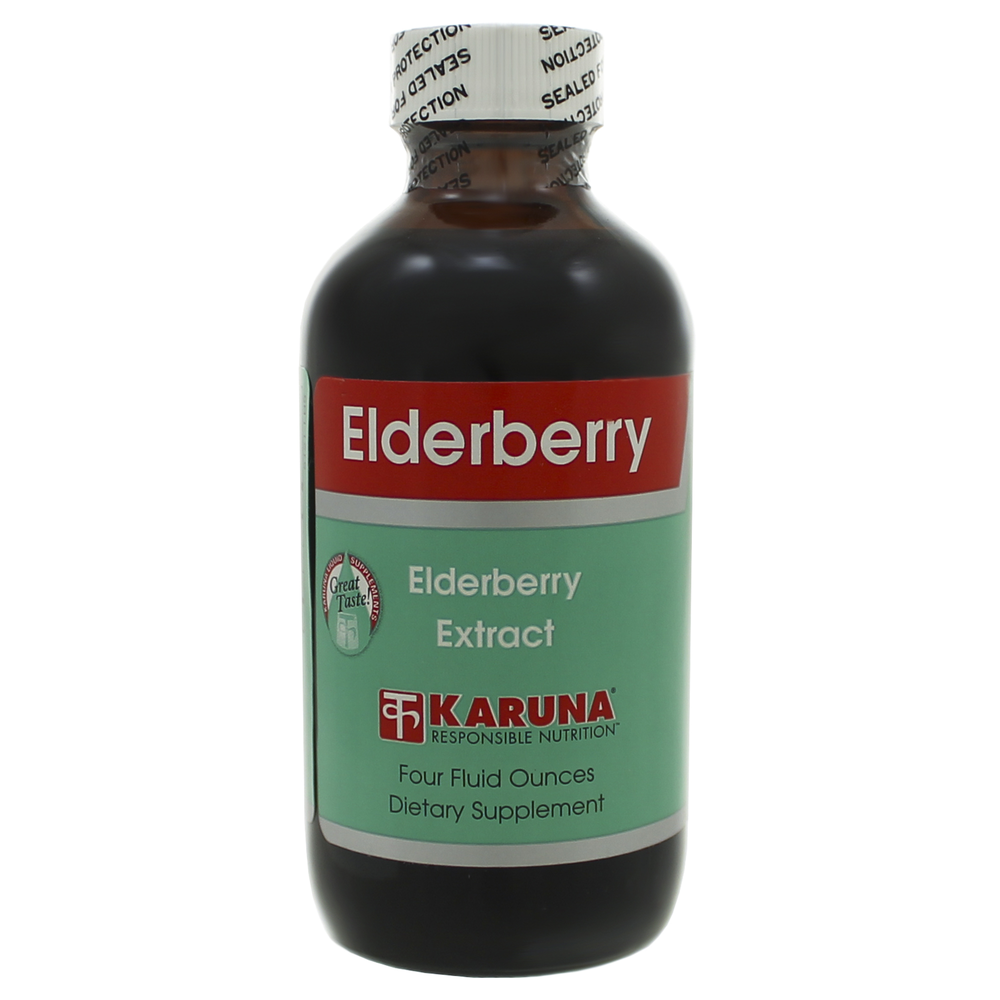 SKU: KAR-5121
Elderberry Extract
-Liquid extract of Elderberry and Red Raspberry leaf for winter health.
The flowers and berries of Sambucus nigra (elder) are important traditional remedies for supporting overall health, particularly in the winter months. Clinical research supports the historical use of elderberry. The flavonoids known as anthocyanidins in elderberry and tannins in red raspberry leaf are believed to account for their activity. Red raspberry leaf may be especially helpful for supporting normal intestinal function.
Adults: One to two teaspoons in water per day, or as directed
Serving Size: 1 Teaspoon
Amount Per Serving
Elderberry flower ...700mg
(Sambucus nigra)
Elderberry berry ...800mg
(Sambucus nigra)
Raspberry leaf ...500mcg
(Rubis idaeus)
Other Ingredients: purified water and glycerine.
*This statement has not been evaluated by the Food and Drug Administration. This product is not intended to diagnose, treat, cure or prevent any disease.