Endosis/Stress Adrenal creme
Sabre Sciences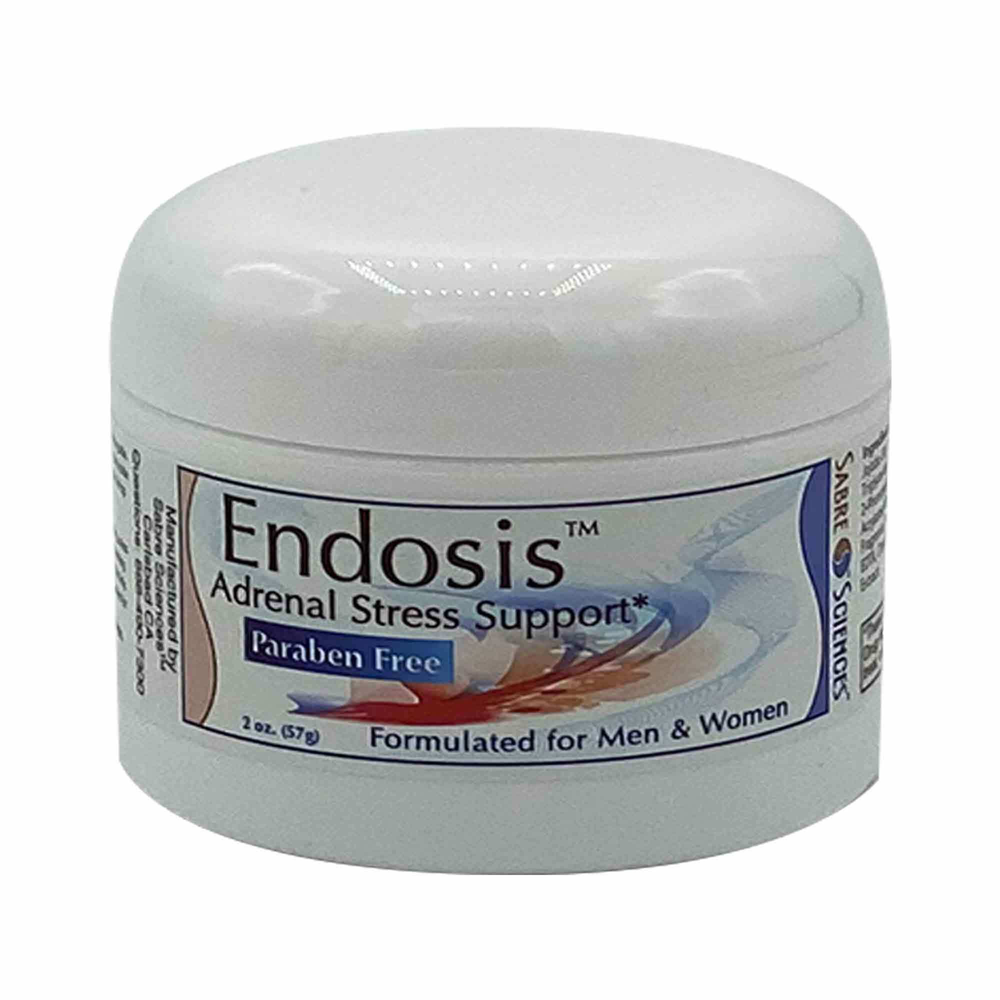 SKU: SAB223-61763970502
Endosis is a liposomal creme for men or women providing adrenal stress support.
1/4tsp provides: 9mg DHEA, 3mg pregnenolone, vitamin E, Muira Puama, Maca, Methyl B12
Suggested use for:
Energy support
Stress
Exhaustion
Chronic fatigue
Muscle support
Inflammation
Moods
Allergies/congestion: if applied to face
The following recommendations are only a guide. For best results, rub creme thoroughly into an area of soft skin (inside wrist, inside upper arm). Use for at least 3 weeks. Apply 1/4 tsp twice daily, upon rising and at bedtime.
Active Ingredients:
(Dose per 1/4tsp) DHEA 7mg, pregnenolone 3mg, Muira Puama extract 5.5mg, Royal Maca 10mg, B12-methylcobalamin 2mg, Alpha Lipoic Acid, Ginkgo Biloba extract, Vitamin E.
Base Ingredients:
Deionized purified water, glycerin, glycerol monolaurate, jojoba oil, cetearyl alcohol & coco glucoside caprylic/capric triglyceride, safflower oil, octyl salicylate, DL-alpha tocopherol, polysorbate 20, 2-phenoxyethanol, EDTA, phospholipids, citrus seed extract, sodium hydroxide, propyl gallate, organic fruit extract as fragrance.
For external use only. Alternate application area often.
Do not use if under 21, if pregnant or lactating, unless directed by your doctor. To reduce any warning effect, or discomfort, wash area with water.
It looks like there are no similar
products available