EnzymixPro™-SM
Apex Energetics, Inc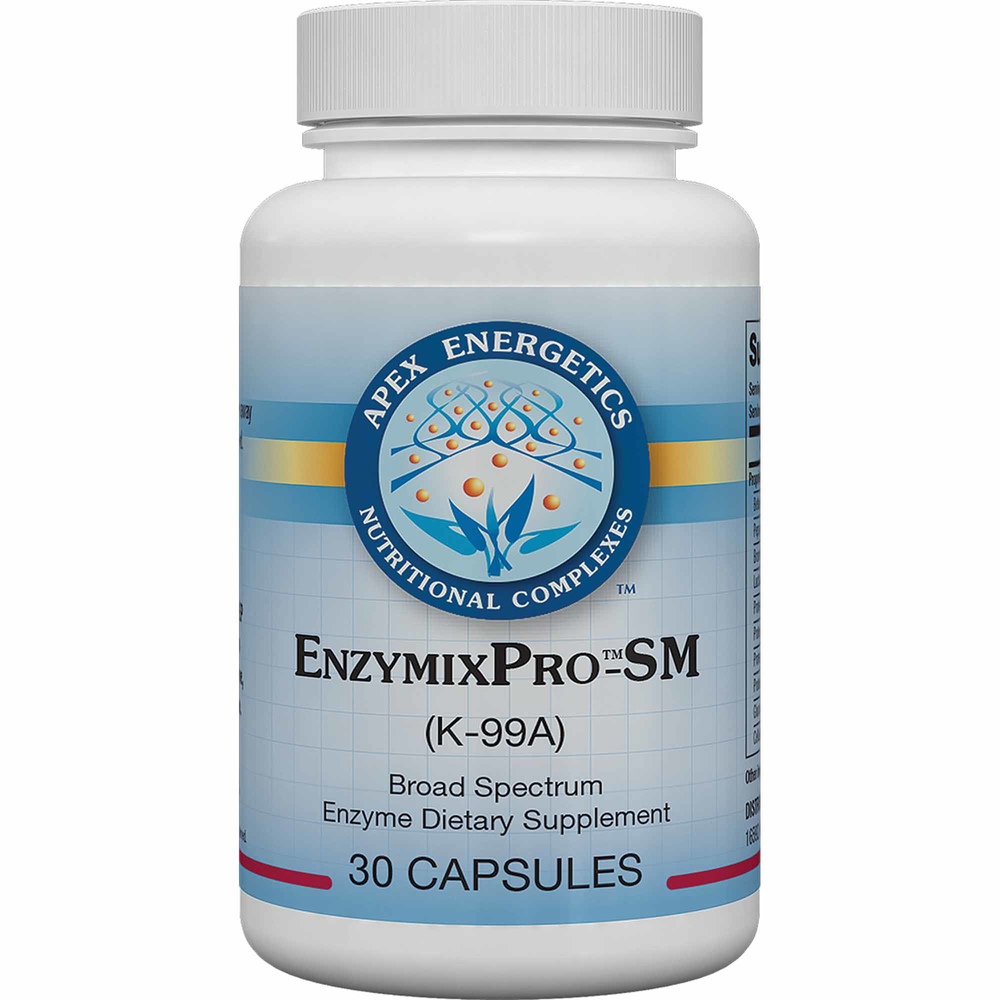 SKU: APE949-K99A
EnzymixPro™-SM (K99A) incorporates a special proprietary blend of various enzymes, including brush border enzymes, that has been meticulously designed to support the gastrointestinal system.* This formula combines a broad spectrum of enzymes to help support the digestion of sugars, starches, fibers, proteins, and fats.* It also includes HCl for further digestive support.* EnzymixPro™-SM (K99), with 120 capsules, is also available.
Take 1-2 capsules once a day, or as directed by your healthcare professional.
Serving Size:
2 capsules
Amount Per Serving
Proprietary Blend ... 1372mg
(Betaine HCI, Pepsin (porcine), Bromelain, Lactas, Protease I, Protease II, Protease III, Protease IV, Glucoamylase, Cellulase, Sucrase (invertase), Maltase, Phytase, Pectinase, Alpha-galactosidase, Lipase, Amylase I, Amylase II, Peptidase)

Other Ingredients: Capsule (gelatin), cellulose, silica.
Consult your healthcare professional before use if pregnant, nursing, taking medications, or for any use by minors. Do not use if safety seal is broken or missing. KEEP OUT OF REACH OF CHILDREN.