GluDaZyme
Metabolic Maintenance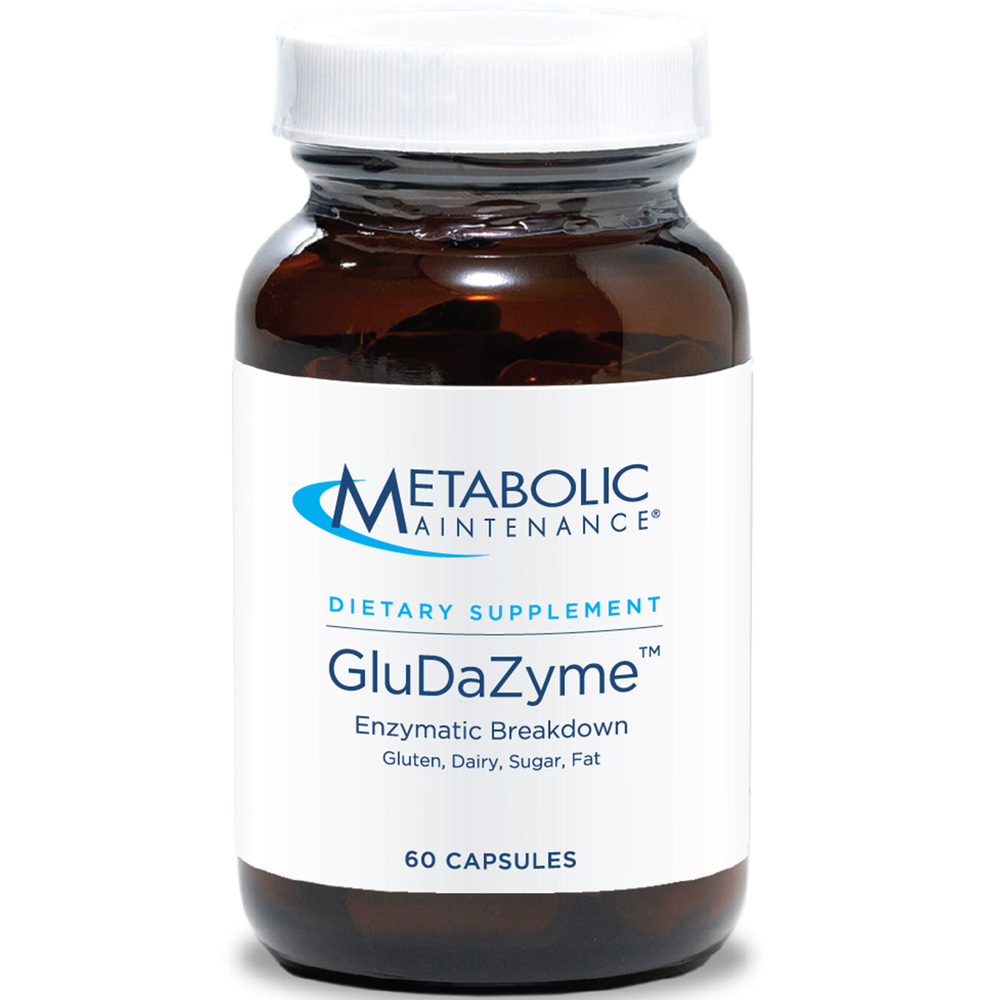 SKU: ME3-00705
GluDaZyme
-Helps support normal digestion processes for those who may be mildly sensitive to the proteins in gluten-containing cereal grains and casein-containing milk products. GluDaZyme contains a proprietary dipeptidyl peptidase IV (DPPV-IV) enzyme blend to help support normal digestive processes and normal response to gluten and casein peptides.
Take one (1) capsule daily with a meal as a dietary supplement, or as directed by a Doctor.
Serving Size: 1 Capsule
Amount Per Serving:
SEB-Gluten Relief ... 500mg
Proprietary Enzyme Blend:
Dipeptidyl Pepidase (DPP-IV) (Protease I,
Protease II, Protease III, Protease IV,
Protease V) Amylase I, Amylase II, Glucoamylase,
Cellulase, HemiSEB (Hemicellulase), Alpha
Galactosidase, Xylanase, Lactase, and Lipase
Other Ingredients: Tapioca, maltodectrin, vegetarian capsule
No excepients, preservatives, binders, or fillers. Nothing but pure active ingredients.
*This statement has not been evaluated by the Food and Drug Administration. This product is not intended to diagnose, treat, cure or prevent any diseases.