EstroCleanse III
Nutritional Frontiers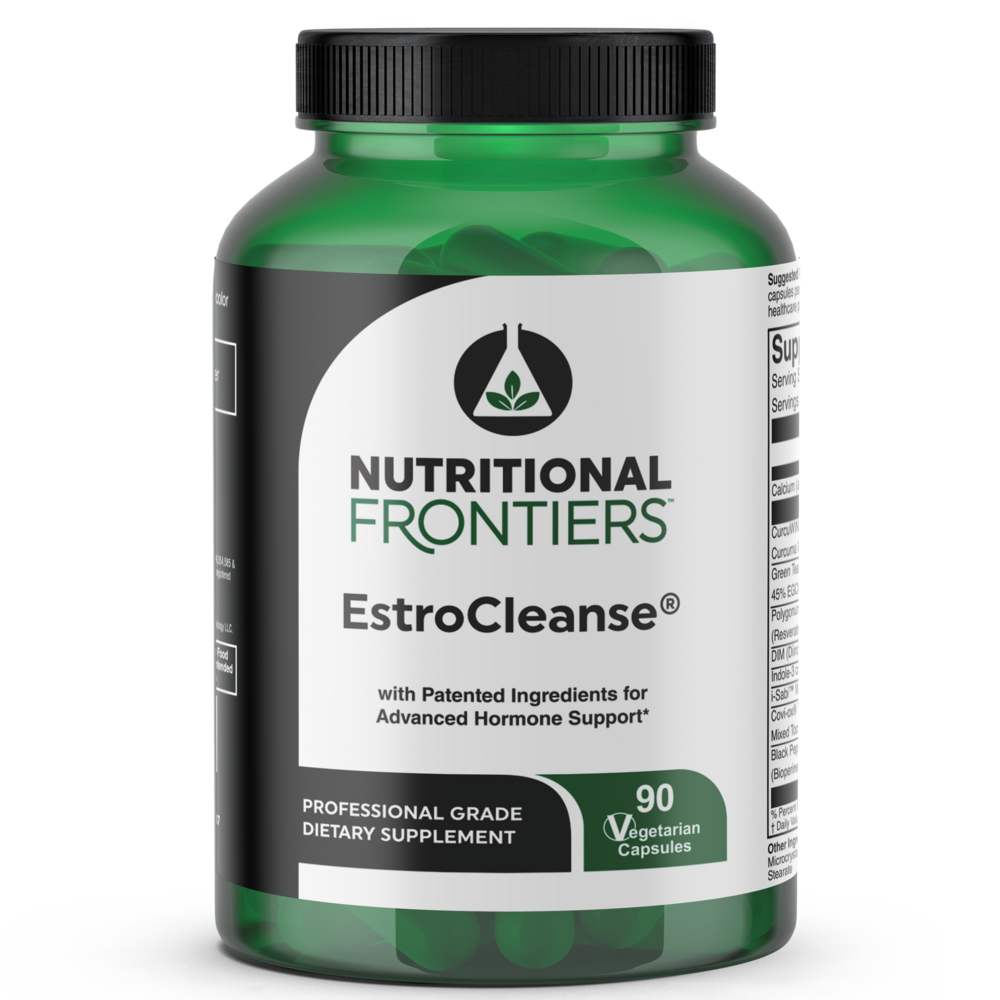 SKU: NUT412-02NF314B090
Estrocleanse III by Nutritional Frontiers is a unique antioxidant formulation designed to support detoxification and potentially promote healthy hormone balance in both men and women.*
Benefits:
Detoxification*
Hormone Balance*
Healthy Estrogen Levels*
Adequate Estrogen Metabolism*
Relief of Oxidative Stress
As a dietary supplement, take 1-3 capsules per day with food, or as directed by your healthcare practitioner.
Serving Size:
1 Capsule
Amount Per ServingCalcium
... 20 mg
(as Calcium D Glucarate)
CurcuWIN™ Extract Curcuma longa Rhizome
... 125 mg
(20% Curcuminoids)
Green Tea Extract
... 133mg
(95% Polyphenols, 45% EGCG, <6% Caffeine)(Camellia sinensis)
Resveratrol 50%
... 67mg
(Polygonum Cuspidatium)
DIM
... 50mg
(Diindolylmethane)
Indole-3 carbinol
... 50mg
i-Sabi™ Wasabia Japonica
... 33.3mg
(rhizome)
Mixed Tocotrienols 30%
... 17mg
Black Pepper Fruit Extract
... 3.33mg
(Bioperine®)
Other Ingredients:
Hypromellose, Microcrystalline Cellulose, Silicon Dioxide, Vegetable Stearate
Bioperine® is a registered trademark of Sabinsa Corporation.
Warning:
If pregnant or nursing, consult your healthcare practitioner before taking this product.
Keep out of reach of children. Store in a cool, dry place.