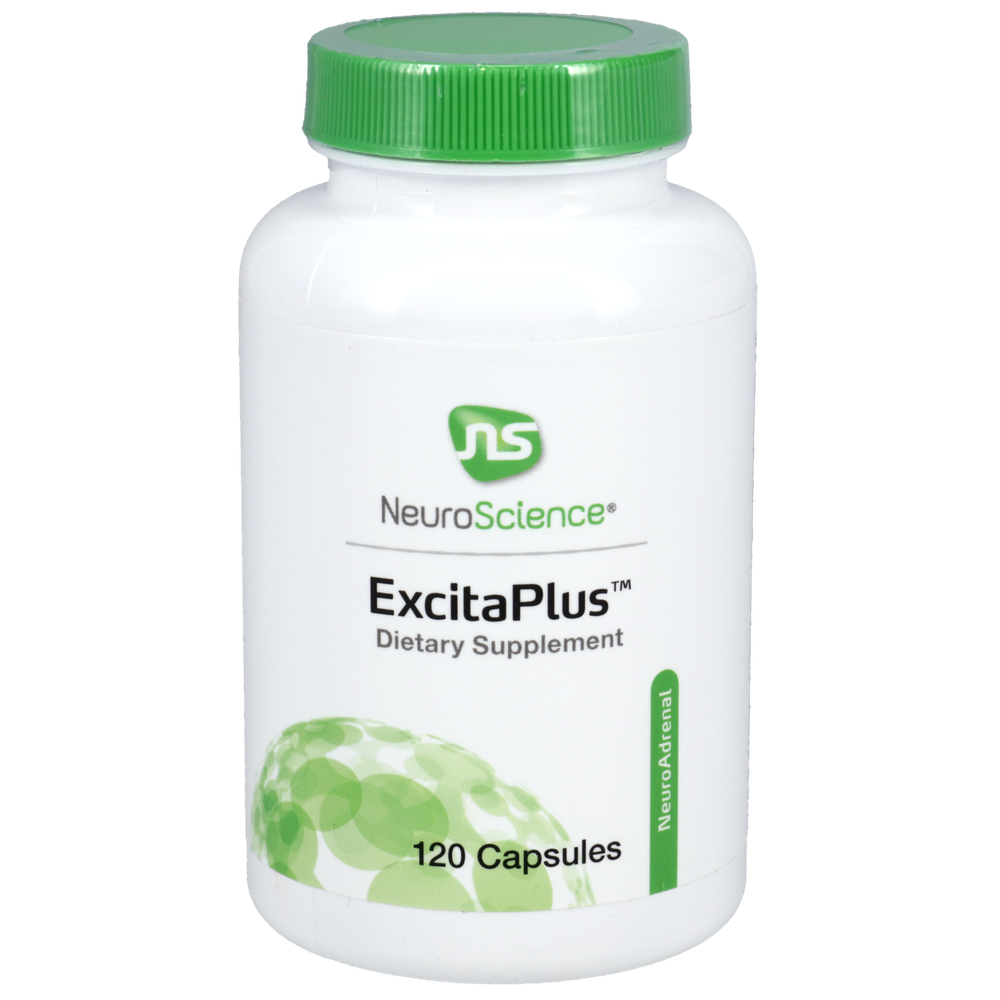 SKU: NEU-2069
Contains non-glandular ingredients important for adrenal health and reducing stress-induced fatigue*
Provides more than three times the L-tyrosine and six times the Rhodiola per capsule compared to AdreCor
Key ingredients
L-tyrosine: Precursor to catecholamines including dopamine, norepinephrine, and epinephrine.
Rhodiola Rosea root extract (5% rosavins): Adaptogen that has been shown to reduce stress-induced effects (1, 2).* In a randomized, double-blind, placebo-controlled study, Rhodiola Rosea was shown to significantly reduce mental fatigue and improve general well-being under stress (2).*
L-methionine: Precursor to S-adenosylmethionine (SAMe) (3). SAMe is directly involved in methylation processes including catecholamine synthesis (4).
Mucuna cochinchinensis (99% L-DOPA): Natural source of L-DOPA (5). L-DOPA crosses the blood-brain barrier and is a precursor to catecholamines (6).*
Vitamins B and C: Active forms of pantothenic acid, niacin, B6, folate, and C are important for the synthesis of adrenal hormones and catecholamines (7-11).*
References
Chiang H, et al. J Food Drug Anal. 2015;23(3):359-69.
Spasov A, et al. Phytomedicine. 2000;7(2):85-9.
Duncan T, et al. Mol Nutr Food Res. 2013;57(4):628-36.
Mischoulon D and Fava M. Am J Clin Nutr. 2002;76(5):1158S-61S.
Tuleun C, et al. Livestock Research for Rural Development. 2008;20(10).
Pardridge W. NeuroRx. 2005:2(1):3-14.
Ragaller V, et al. J Anim Physiol Anim Nutr (Berl). 2011;95(1):6-16.
Vrecko K, et al. Biochim Biophys Acta. 1997;1361(1):59-65.
May J, et al. Brain Res Bull. 2013;90:35-42.
Antoniades C, et al. Circulation. 2006;114(11):1193-201.
Mattson M and Shea T. Trends Neurosci. 2003;26(3):137-46.
Take 1-2 capsules one to two times daily or as directed by your healthcare provider.
Serving Size: 2 Capsules
Amount Per Serving
Vitamin C ... 67mg
(as ascorbic acid)
Niacin ... 20mg
(as niacinamide)
Vitamin B6 ... 17mg
(as pyridoxal 5-phosphate)
Folate ... 134mcg
(from (6S)-5-methyltetrahydrofolic acid, glucosamine salt**)
Panthothenic acid ... 40mg
(as D-calcium pantothenate)
Zinc ... 6.7mg
(as zinc bisglycinate chelate)
Manganese ... 2.7mg
(as manganese sulfate)
Proprietary Blend ... 1.083g
L-tyrosine, Rhodiola Rosea root extract (5% rosavins), L-methionine, and Mucuna cochinchinensis seed extract (99% L-DOPA)
Other Ingredients: Vegetable capsule (Hypromellose, water), Microcrystalline cellulose, Magnesium stearate (vegetable source), and Silicon dioxide.
**This product uses Gnosis S.p.As (6S)-5-methyltetrahydrofolic acid, glucosamine salt (Quatrefolic®) and is protected by U.S. Patent No. 7, 947, 662. Quatrefolic is a registered trademark of Gnosis S.p.A., Milan, Italy.
If you are pregnant or nursing, consult your healthcare provider before use