Fat High Lipase Digestion LPS
Theramedix BioSET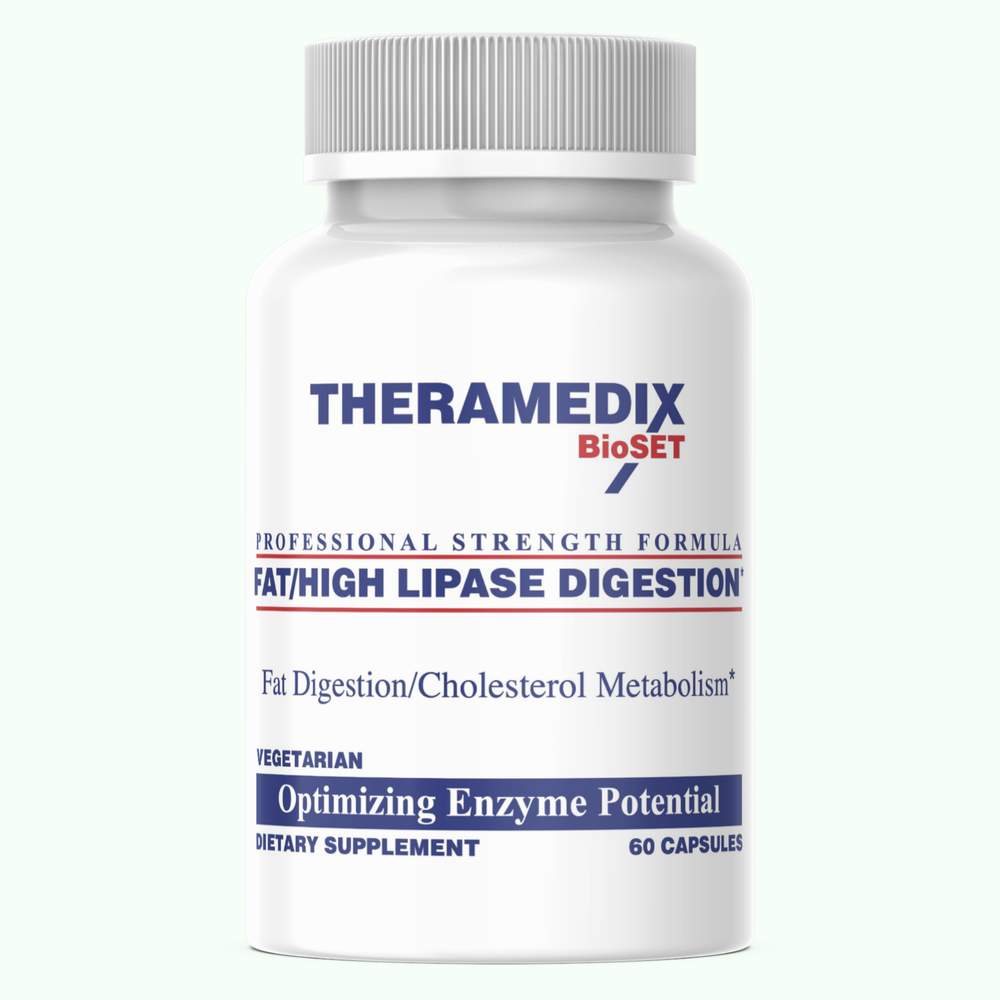 SKU: TDX-FATH60
Fat/High Lipase Digestion aids in the proper digestion of fats, carbs, protein and dairy, while promoting cholesterol metabolism.
Take 1 capsule before each meal or snack
Serving Size: 1 capsule
Amount Per Serving
Proprietary Enzyme Blend ... 302mg
Protease blend (acid and neutral protease) (25, 000 HUT/10 SAPU/500 PC), Lipase (11, 436 FIP), Amylase (6, 500 DU/30 BAU), Lactase (500 ALU)
Other Ingredients: Vegetable capsule (Hypromellose and water)
Keep out of reach of children.
Store tightly closed in a cool, dry place.
Do not expose to excessive heat.