Fibronol
Allergy Research Group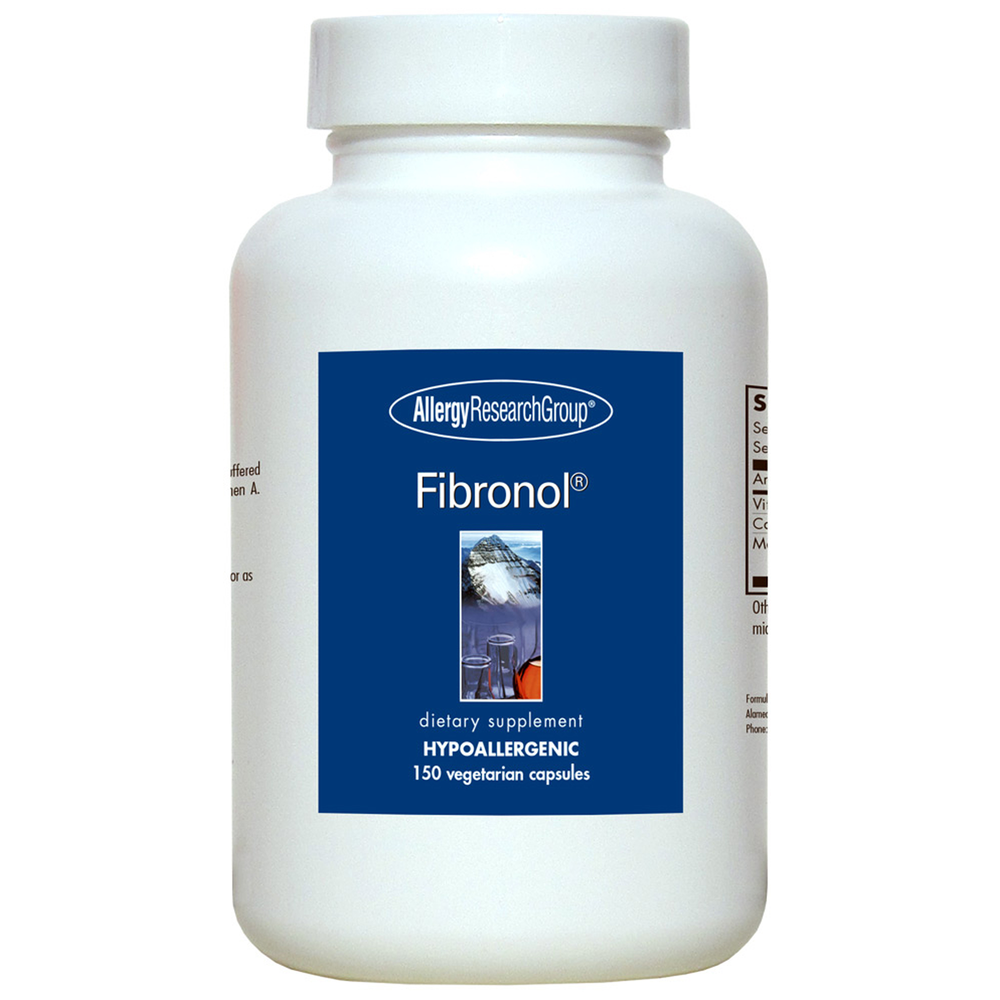 SKU: ARG-75790
Contains SEANOL®-F, a patented brown seaweed extract derived from Ecklonia cava. Unlike polyphenols derived from land plants, these polyphenols are 40% oil-soluble. They can pass through the blood-brain barrier and have a much longer metabolic half-life than hydrophilic polyphenols: up to 12 hours vs. typically 30 minutes.
Provides phlorotannins, powerful marine-based antioxidants
Shown to support the cardiovascular system, brain, metabolism and general condition*
Enhanced with thiamine, magnesium malate, and aloe vera leaf extract 200:1*
As a dietary supplement, 2 capsules three times daily before meals, or as directed by a healthcare practitioner. Do not exceed 12 capsules in a 24 hour period. Not recommended for children under 12 years of age unless under the care of a physician.
Serving Size: 2 Capsules
Amount Per Serving:
Thiamine ... 20mg
(as Thiamine Hydrochloride)
Magnesium ... 6mg
(as Magnesium Malate)
Ecklonia cava Extract ... 400mg
(SEANOL-F)
Malic Acid ... 80mg
Aloe vera Extract 200:1 ... 60mg
(Leaves)
Other ingredients: Hydroxypropyl methylcellulose, microcrystalline cellulose, magnesium stearate.
These nutrients are of the highest quality and purity obtainable, and do not contain preservatives, diluents, or artificial additives.
Keep in a cool, dry place, tightly capped.
This statement has not been evaluated by the U.S. Food and Drug administration. The product is not intended to diagnose, treat, cure, or prevent any disease.