FidoSpore™
Microbiome Labs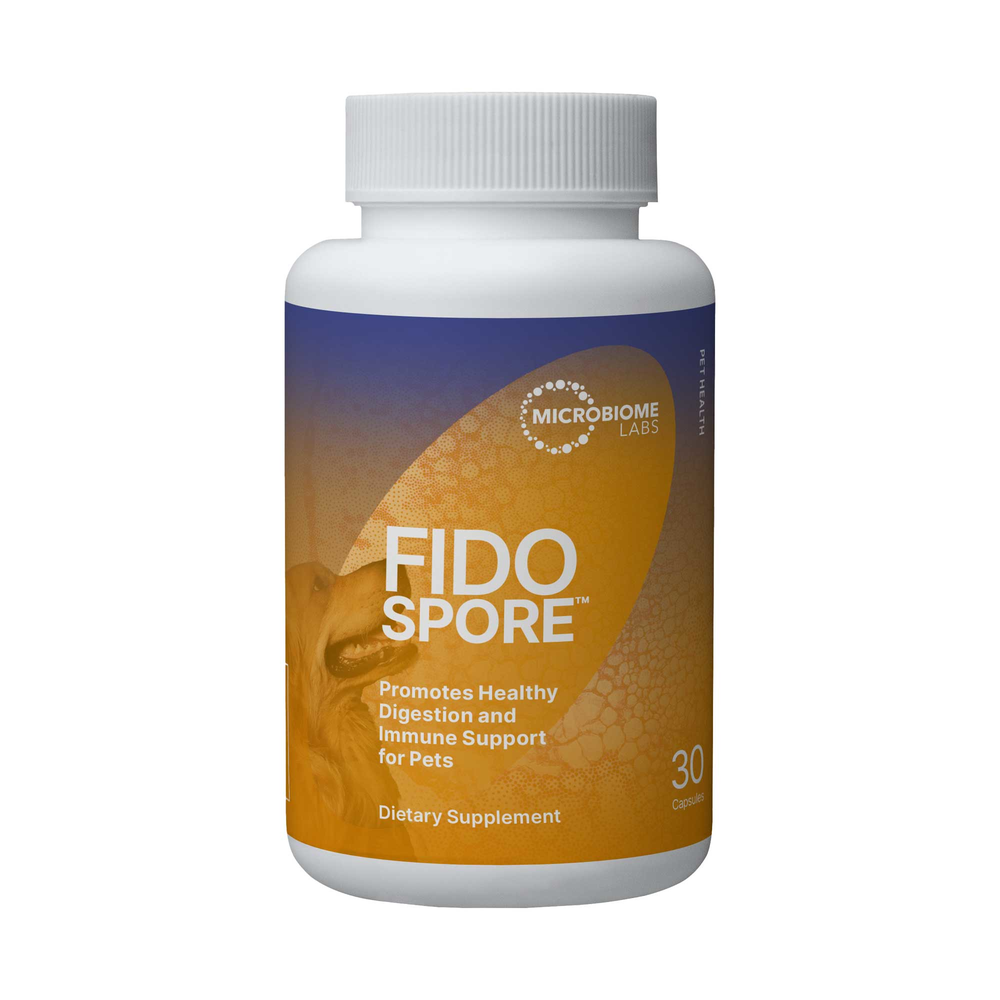 SKU: MIC630-16020357018
FidoSpore™ is the first probiotic supplement shown to support digestive health in dogs.* FidoSpore™ contains a unique blend of Bacillus subtilis HU58, Bacillus licheniformis (SL-307), and Pediococcus acidilactici mixed with irresistible defatted, grass-fed beef liver for flavor and aroma.
Suggested Use:
CATS + DOGS: Add 1 capsule to your pet's food once daily. The capsule can be opened and sprinkled onto food or consumed whole. Dosing is not dependent on weight.


Serving Size: 1 Capsule

Amount Per Serving
Proprietary Probiotic Blend ... 4 Billion CFU
Bacillus subtilis, HU58™
Bacillus licheniformis (SL-307)
Pediococcus acidilactii
Defatted Grass-fed Beef Liver Extract ... 180mg

Other Ingredients: Cellulose, vegetable capsule (cellulose and water).

Does Not Contain: Wheat, gluten, dairy, soy, nuts, or chicken.