Fire Fighter Liquid
Kan Herb Company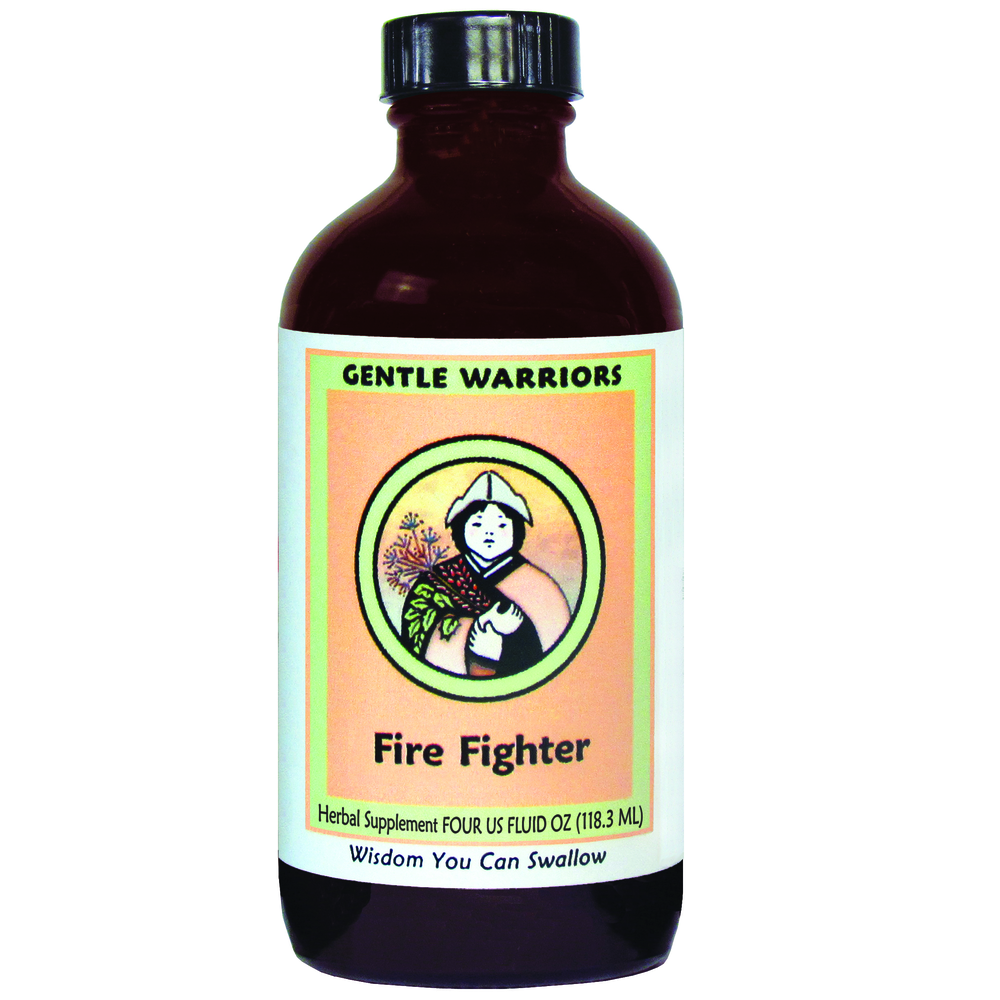 SKU: KA3G-FF14
Fire Fighter, a pediatric formula, is available in a 1, 2 & 4 oz. bottle. It helps with dermatological irritations.
Only the finest hand-selected Chinese herbs are used, with attention to the highest quality at each stage of production.

30-35 drops = 1/2 dropperful
0-4 years (15-30 drops), 4-8 years (30-45 drops), 8-12 years (45-60 drops), 12-adult (60-90 drops), 2-3 times daily recommended for all ages, shake well before every use.
Oldenlandia herb
Scrophularia root
Dandelion herb and root
Honeysuckle flower
Forsythia fruit
Burdock fruit
Platycodon root
Chinese mint herb
Black jujube fruit
Chinese licorice root
Clove flower

Water 48% to 54%
Vegetable Glycerin 24% to 26%
Alcohol 10% to 12%
(per volume)

To evaporate alcohol, place in hot water.
Keep out of reach of children. Store at room temperature.
Use only as directed by your health care provider. Keep tightly capped.