FODMAP DPE, Fermentable Food Intolerance Relief
Arthur Andrew Medical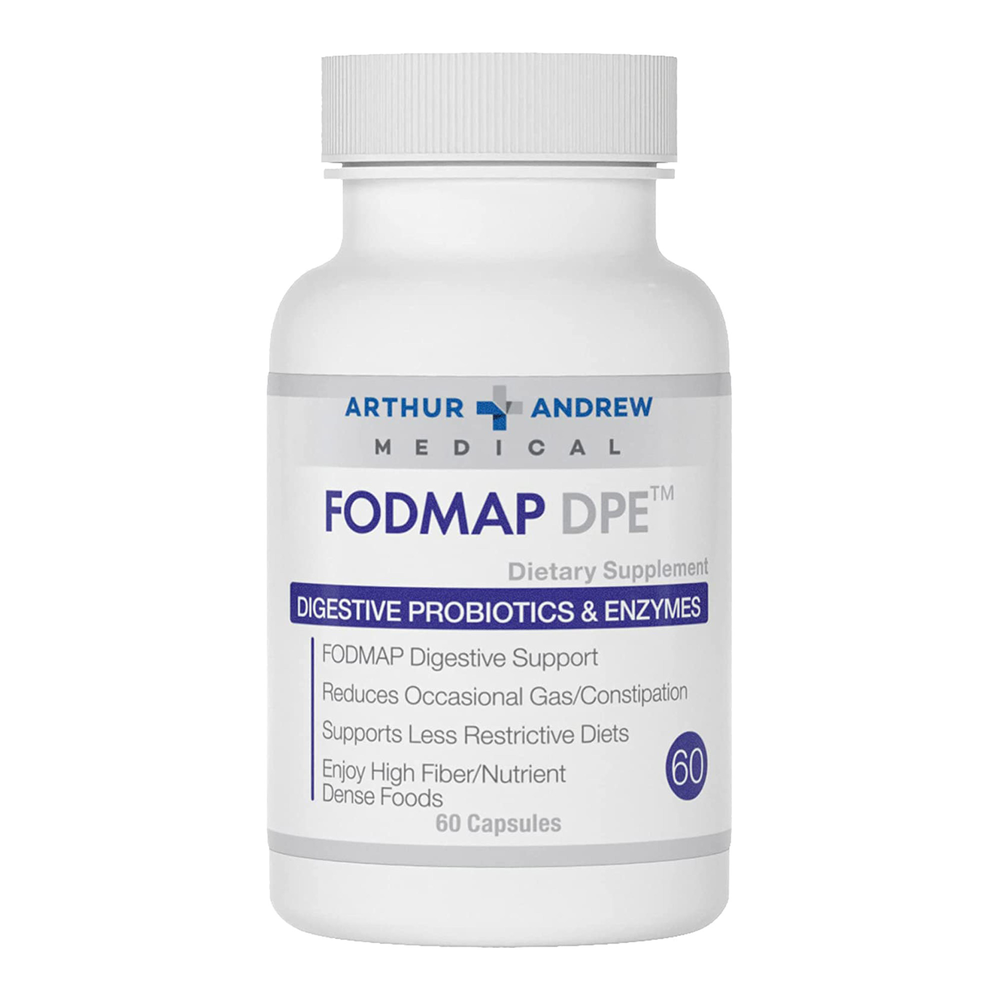 SKU: ART-FODMAP60
FODMAP DPE (Digestive Probiotics and Enzymes) is a blend of specialized enzymes and spore-forming probiotics that assists the body in properly digesting highly fermentable foods, commonly known as FODMAPs.



Suggested Use:
Take 1-2 capsules of FODMAP DPE with 8 oz of water at the beginning of each FODMAP containing meal, or as directed by your healthcare practitioner. Additional capsules may be taken for larger meals or during periods of occasional discomfort.*

Maintenance: 1 capsules per meal.

Increase Support: 2 capsules per meal.


Serving Size: 2 Capsules

Amount Per Serving
FODMAP DPE Proprietary Enzyme Blend ... 532mg
Amylase, Maltase, Cellulase, Alpha Galactosidase, Glucoamylase, Hemicellulase, Invertase, Xylanase, Lactase, Pectinase, Diastase, Beta Glucanase
Digestive Spore Probiotic Blend (2 Billion CFU) ... 40mg
Bacillus subtilis, Bacillus clausii

Other Ingredients: Cellulose (vegetarian capsules).


Does not contain: Gluten, soy, dairy. Contains no artificial colors or preservatives.

Certified Vegan, Non GMO Tested, Kosher.
FODMAP DPE™

Warning: Do not take this product without the consent of your physician if you are currently taking anti-coagulants, or if you are pregnant or nursing.

Keep out of reach of children.

Store in a cool, dry place with lid tightly closed.