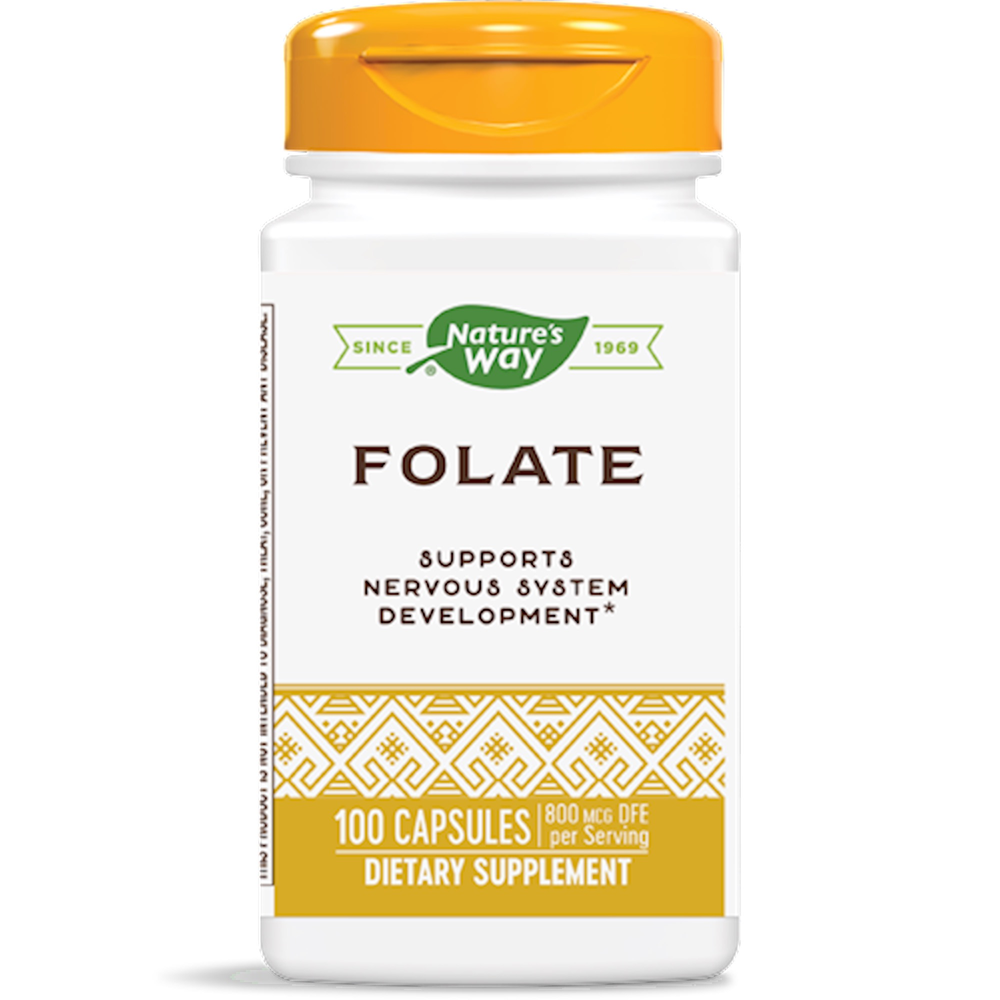 SKU: NW-40451
Folate
Folate is essential for proper fat metabolism, DNA and RNA synthesis, and tissue growth and repair. Adequate folate in healthful diets may reduce a woman?s risk of having a child with a brain or spinal cord birth defect.
Product Label
Serving Size: 1 capsule
Amount Per Serving:
Folate - 800mcg
Other Ingredients
cellulose, gelatin (capsule), magnesium stearate
Suggested Use
Take 1 capsule daily, preferably with food. If pregnant, nursing or taking any medications, consult a healthcare professional before use.
Contains NO:
artificial coloring
artificial flavoring
corn
dairy products
gluten
preservatives
salt
soy
sugar
wheat
yeast