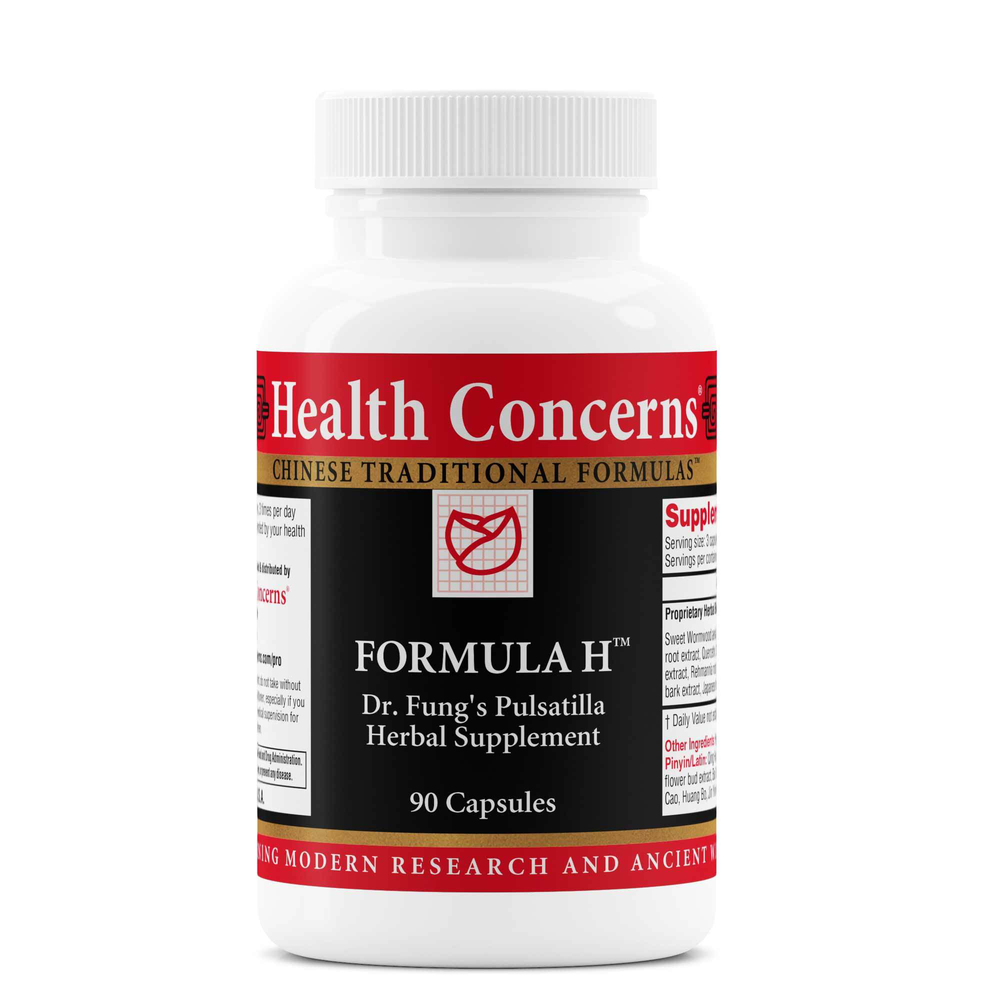 SKU: HE2-1HF575090
Formula H is an herbal formula that helps provide comfort and relief for hemorrhoids.
Suggested Use:
Take three capsules, 3 times per day between meals, or as recommended by your health care practitioner.
Serving size: 3 capsules
Proprietary Herbal Blend … 1,650 mg
Sweet Wormwood aerial (qing hao), Chinese Salvia root (dan shen), Chinese Skullcap root extract (huang qin), Quercetin (Sophora japonica flower bud extract), Chinese Peony root extract (bai shao), Dong Quai root extract (dang gui), Rehmannia (raw) root extract (sheng di huang), Heal All herb extract (xia ku cao), Phellodendron bark extract (huang bo), Japanese Honeysuckle flower (jin yin hua).
Other Ingredients: Hypromellose (vegetable cellulose), rice bran.
Notice: As with any dietary supplement, do not take without first consulting your health care practitioner, especially if you are pregnant, nursing, or are under medical supervision for any reason. Keep out of reach of children.