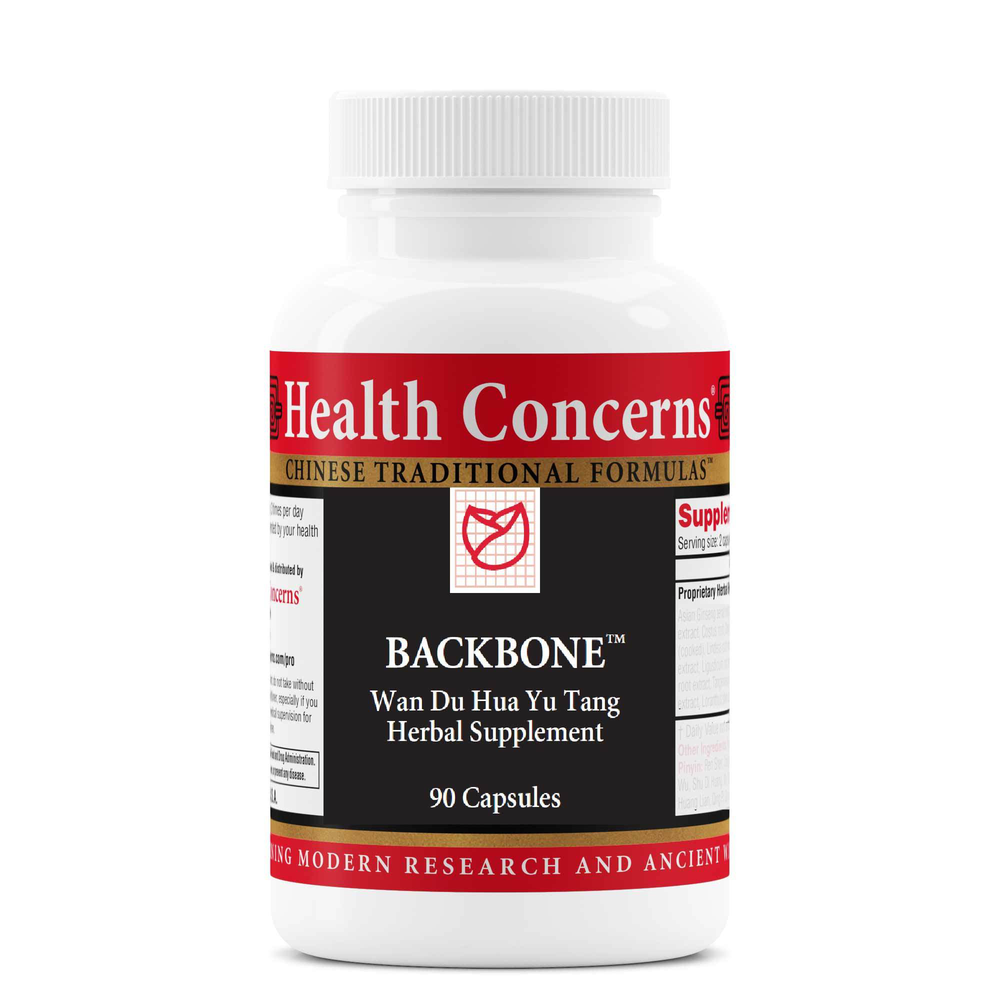 SKU: HE2-1HB100090
Backbone is based on a traditional Chinese herbal formula with calcium that nourishes connective tissue and builds strength.
Suggested Use:
Take three capsules, 3 times per day between meals, or as recommended by your health care practitioner.
Serving size: 3 capsules
Amount Per Serving
Calcium … 139 mg
(as Okinawa Coral Calcium)
Proprietary Herbal Blend … 1,810 mg
Eucommia bark extract (du zhong), Psoralea fruit extract (bu gu zhi), Scythian Lamb rhizome extract (gou ji), Cistanche aerial extract (rou cong rong), Rehmannia root (cooked) extract (shu di huang), Cyathula root extract (chuan niu xi), Eleuthero root extract (ci wu jia), Dong Quai root extract (dang gui), Sichuan Teasel root extract (xu duan), Safflower flower extract (hong hua), Myrrh resin (mo yao), Asiatic Dogwood fruit extract (shan zhu yu).
Other Ingredients: Hypromellose (vegetable cellulose), rice bran.
Notice: As with any dietary supplement, do not take without first consulting your health care practitioner, especially if you are pregnant, nursing, or are under medical supervision for any reason. Keep out of reach of children.