Maternal Herbal
Health Concerns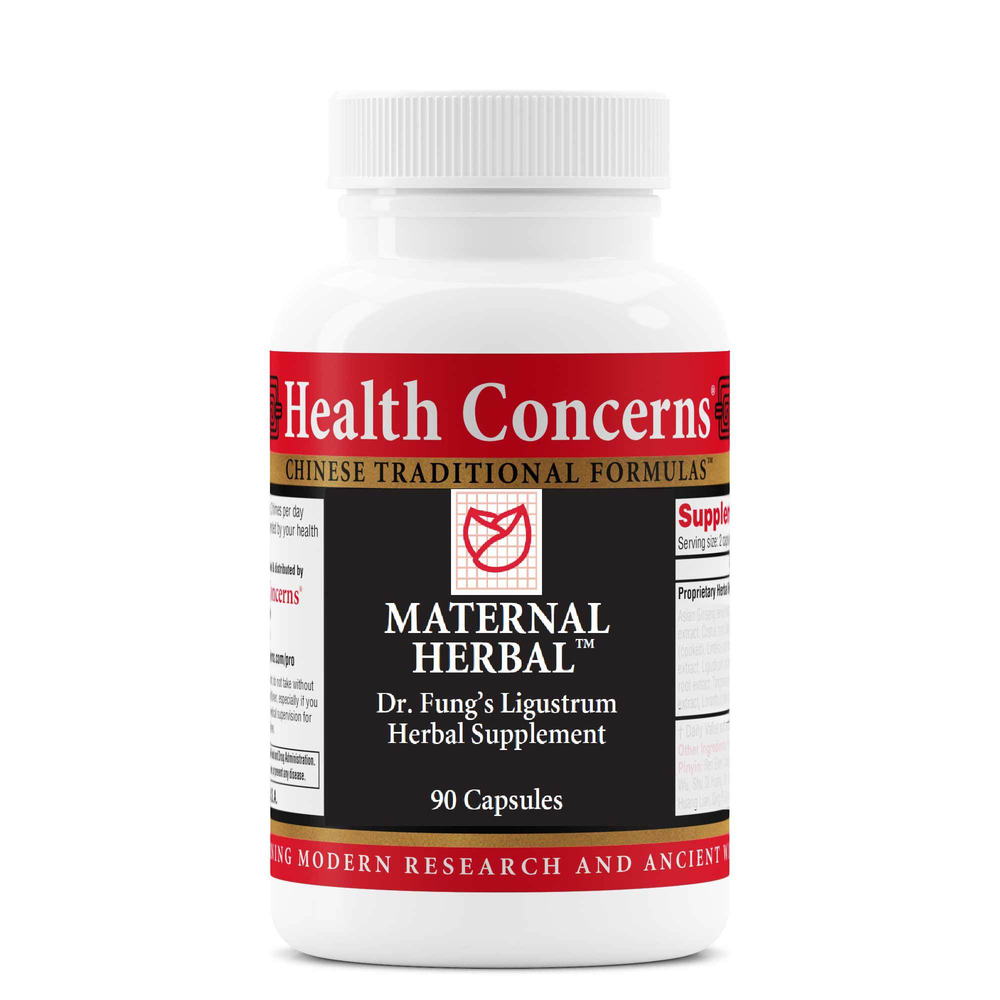 SKU: HE2-1HM150090
Maternal Herbal is a traditional Chinese formula that helps tonify and nourish blood and tonify Qi in women who are trying to conceive.
Three capsules, 3 times per day between meals, or as recommended by your health care practitioner.

Serving Size: 3 capsules

Amount Per Serving
Proprietary Herbal Blend ... 1950 mg

Ingredients: ... Asian Ginseng root extract, Cistanche aerial extract, Rehmannia root extract (cooked), Dong Quai root extract, Ligustrum fruit extract, Pomegranate fruit extract, Deer Antler Velvet, Morinda root extract, Cynamorium plant extract, Poria sclerotium extract, Ligusticum root extract, Eucommia bark extract, Epimedium leaf extract, Evodia fruit extract, Cassia bark extract, Cayenne fruit extract. Other Ingredients: Hypromellose (vegetable cellulose), rice bran. Pinyin: Ren Shen, Rou Cong Rong, Shu Di Huang, Dang Gui, Nu Zhen Zi, Shi Liu, Lu Rong, Ba Ji Tian, Suo Yang, Fu Ling, Chuan Xiong, Du Zhong, Yin Yang Huo, Wu Zhu Yu, Rou Gui, La Jiao. Contains: Deer Antler Velvet Does not contain: Gluten, soy, milk Ideal for Vegetarians
As with any dietary supplement, do not take without first consulting your health care practitioner, especially if you are pregnant, nursing, or are under medical supervision for any reason. Keep out of reach of children.