GABA Trex Chewable (Grape Flavor)
NeuroScience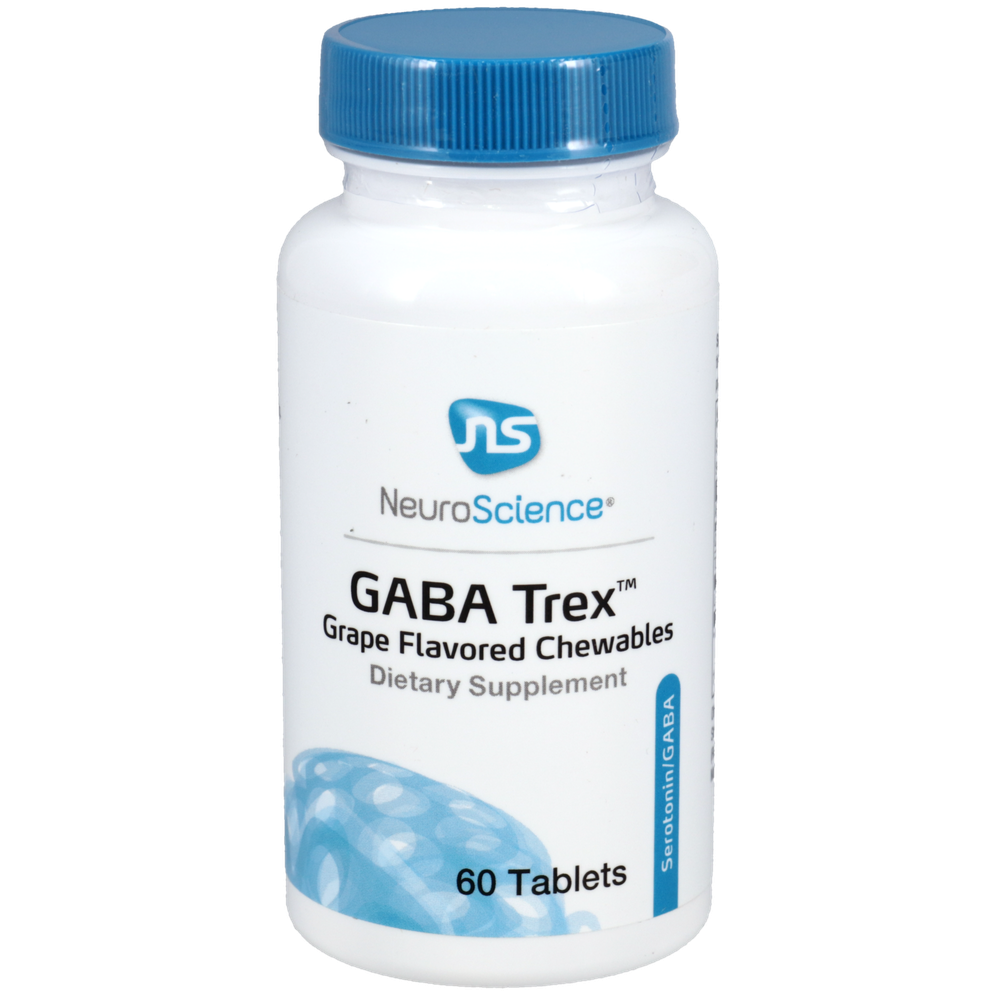 SKU: NEU-20025
Chewable tablets containing L-theanine, an amino acid shown to reduce stress*
Key ingredients
L-theanine: Amino acid that acts as a glutamate receptor antagonist (1).* In a randomized, double-blind, placebo-controlled study, L-theanine was shown to significantly reduce stress (2).* In individuals 8-12 years of age, L-theanine has been shown to significantly increase the number of nights with restful sleep and reduce nocturnal motor activity (3).*

References
Kakuda T, et al. Biosci Biotechnol Biochem. 2002;66(12):2683-2686.
Kimura K, et al. Biol Psychol. 2007; 74(1):39-45.
Lyon MR, et al. Alt Med Rev. 2011;16(4):348-54.
Chew 1-2 tablets up to three times daily or as directed by your health care practitioner.
Serving Size: 2 Tablets
Amount Per Serving
Calories ... 10
Total Carbohydrate ... 2g
L-theanine ... 200mg
Other Ingredients: Xylitol, Stearic acid, Magnesium Stearate, Citric acid, Grape flavor, and Stevia (Stevia rebaundiana) leaf extract.
If you are pregnant or nursing, consult your healthcare provider before use.