Gan Mao Ling
Kan Herb Company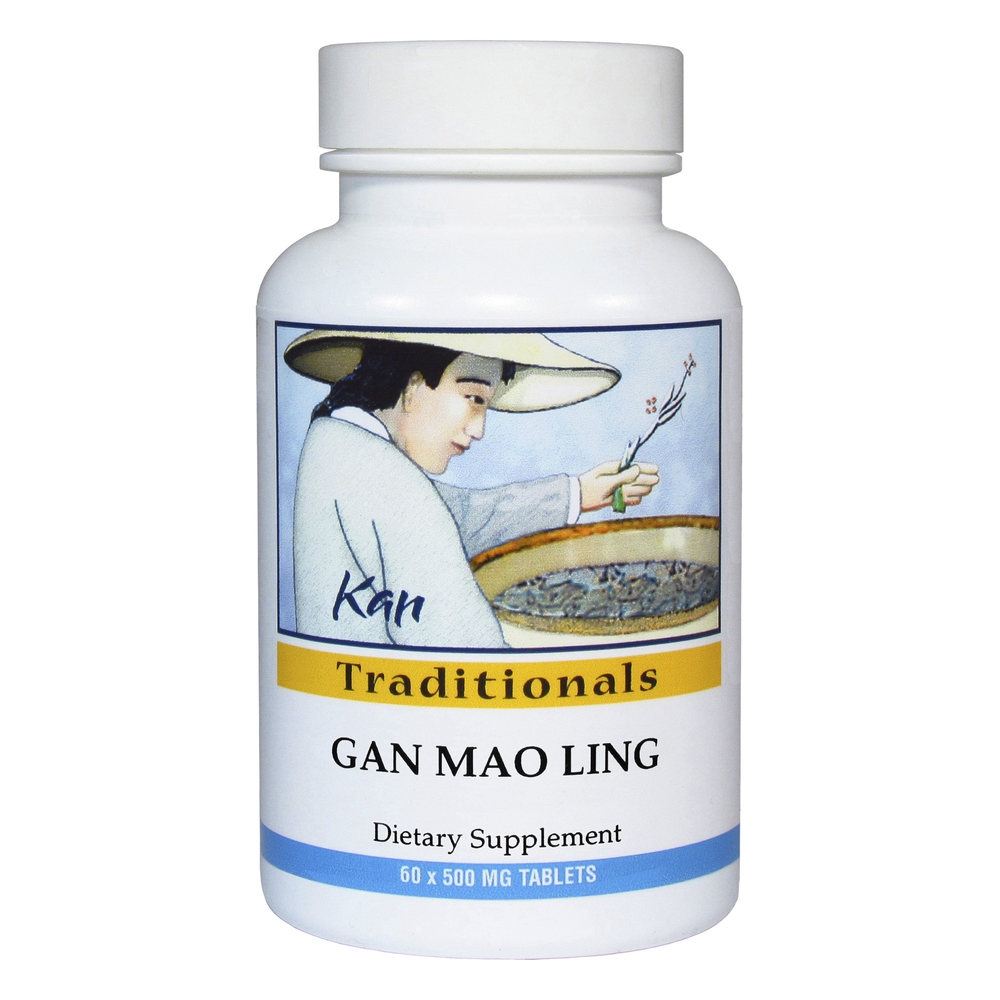 SKU: KA3T-GML60
Pattern Identification
-Acute Wind-Heat or Wind-Cold disorder affecting the Qi level

Chinese Action
-Dispels Wind-Heat or Wind-Cold, clears Qi level and Yang Ming Heat, circulates Defensive (Wei) Qi

Pulse
-Rapid and floating with Wind-Heat, floating and tight with Wind-Cold

Tongue
-Red or normal with thin, white or yellow coating

Indications (Symptoms)

-Preventative, general seasonal help
-Eases occasional sore throat, cough, runny nose, swollen glands
-Helpful for skin rashes, skin irritation
-Helps relieve occasional sinus irritation with yellow or runny mucus, ear congestion
-Reduces temporary stiffness of upper back and neck
Adult Dosage: 1-2 tablets, 2-3 times daily.
Pinyin Name
-Common Name

Mao dong qing
-Pubescent holly root
San cha ka
-Evodia leaf and root
Ban lan gen
-Isatis root
Huang ju hua
-Yellow chrysanthemum flower
Man jing zi
-Simple-leaf chaste tree fruit
Jin yin hua
-Honeysuckle flower
Plus 50 mg excipients & binders:
silicon dioxide (glidant/dehydrant), stearic acid (lubricant/binder),
microcellulose (coating)
Use only under the direct supervision of a qualified health
care practitioner, seek their advice if pregnant or nursing.
Keep out of reach of children. Keep tightly capped and out
of direct sunlight. Store at room temperature.