Garlic 500mg
Progressive Labs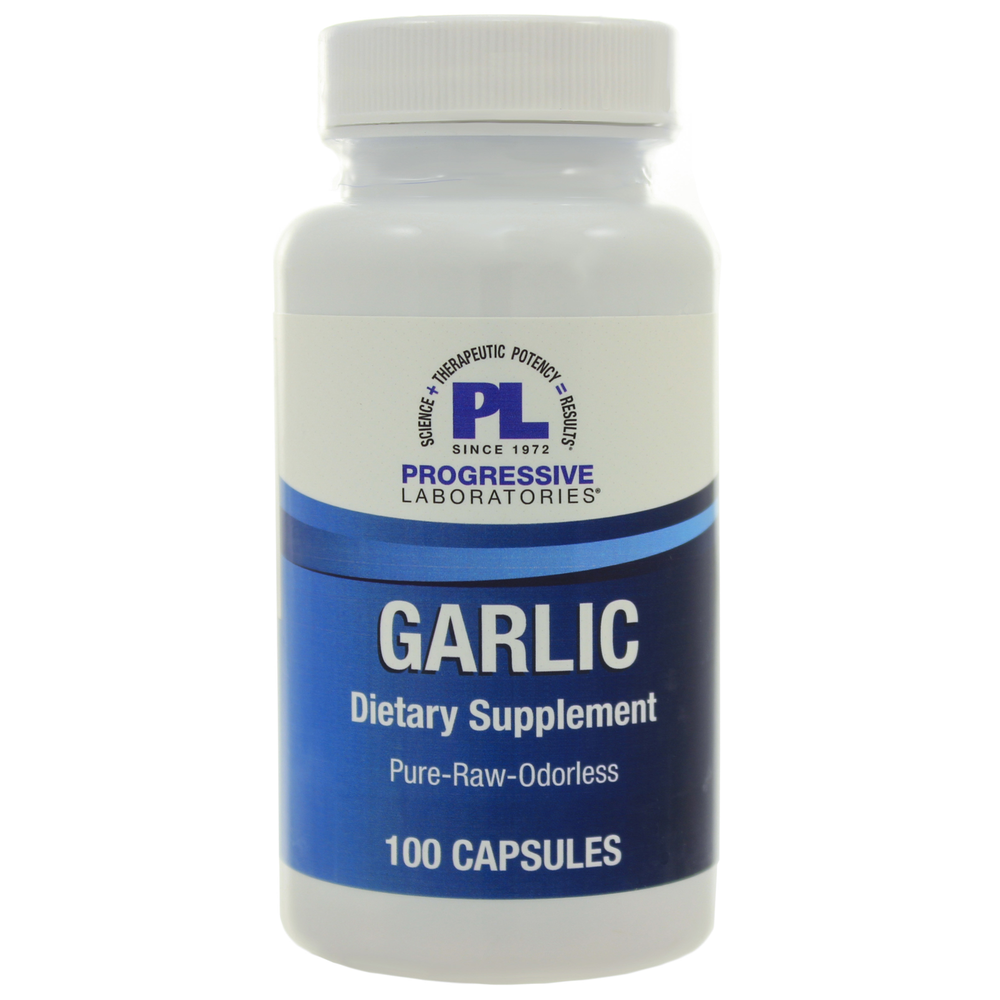 SKU: PGV-854
Pure, deodorized whole garlic. Only the moisture has been removed. 500 mg. is equal to 1250 mg. of raw garlic before the moisture is removed. It contains all of the allicin, amino acids, selenium and other natural ingredients normally available from raw garlic, without garlic's after odor.
Take one capsule three or four times daily, with meals.


Serving Size: 1 Capsule

Amount Per Serving
Garlic ... 500mg
(bulb)

Other Ingredients: gelatin, vegetable lubricant, rice flour.