Gastro Calm
Theramedix BioSET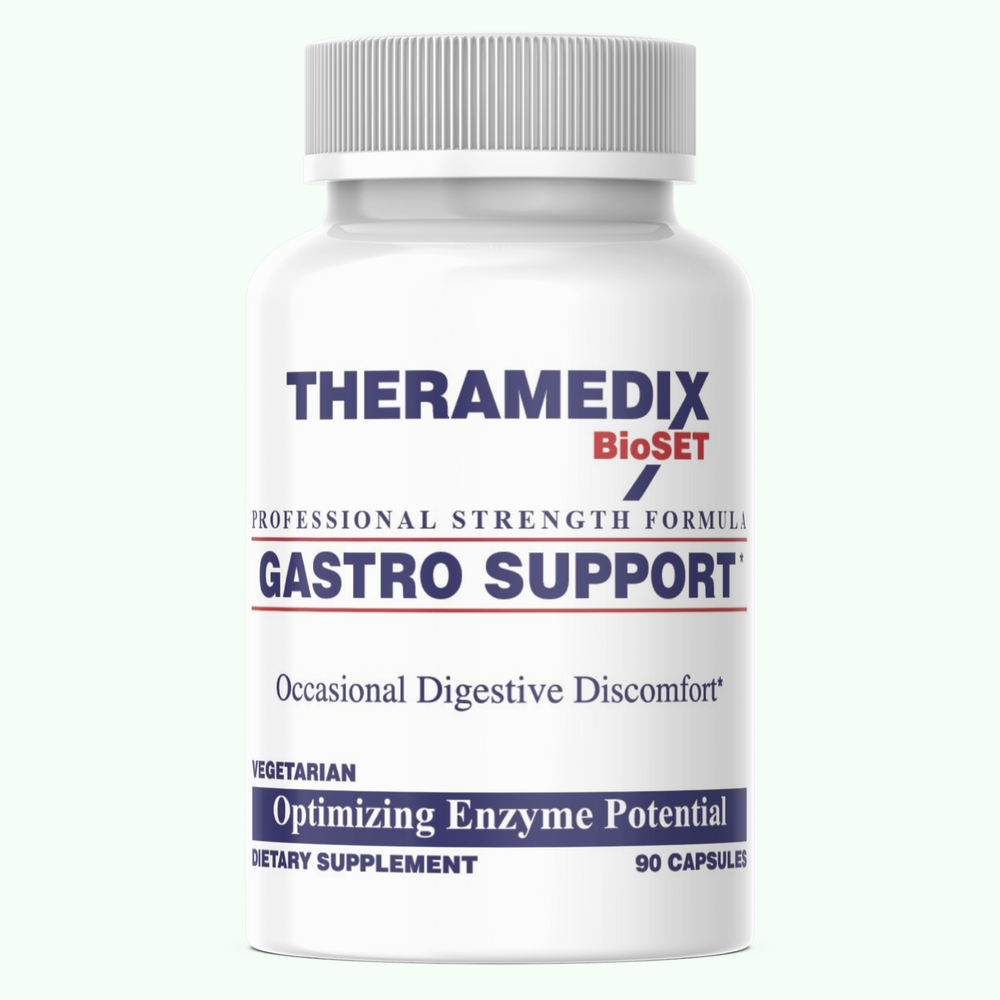 SKU: TDX-T00217
Gastro Calm is formulated to calm occasional gastrointestinal distress and discomfort.*
Recommended Use:
Take one (1) capsule before each meal or snack, and as needed between meals.
Serving Size: 1 Vegetarian Capsule
Amount Per Serving
Proprietary Herbal Blend … 286mg†
Licorice (root) extract, Marshmallow (root) extract, Quercetin, Ginger (rhizome), Psyllium (seed husk)
Proprietary Enzyme Blend … 107mg†
Amylase (7,000 DU/50 BAU), Peptidase (4,000 HUT), Glucoamylase (7.1 AGU), Lipase (1,000 FIP), Cellulase (200 CU), Alpha-galactosidase (24 GalU), Hemicellulase (750 HCU), Lactase (150 ALU), Beta-glucanase (4 BGU), Invertase (75 SU), Phytase (0.68 FTU), Pectinase (0.07 endo-PGU)
Other Ingredients: 100% Vegetarian Capsule (hypromellose and water)
Contains no: Fillers, GMO's, aspartame, sucrose, sorbitol, yeast, corn proteins, nuts, salt, preservatives, animal enzymes, artificial colors or artificial flavors.
Warning: Store tightly closed in a cool, dry place. Do not expose to excessive heat.