Gastrodia and Uncaria Formula (T167)
TCM Zone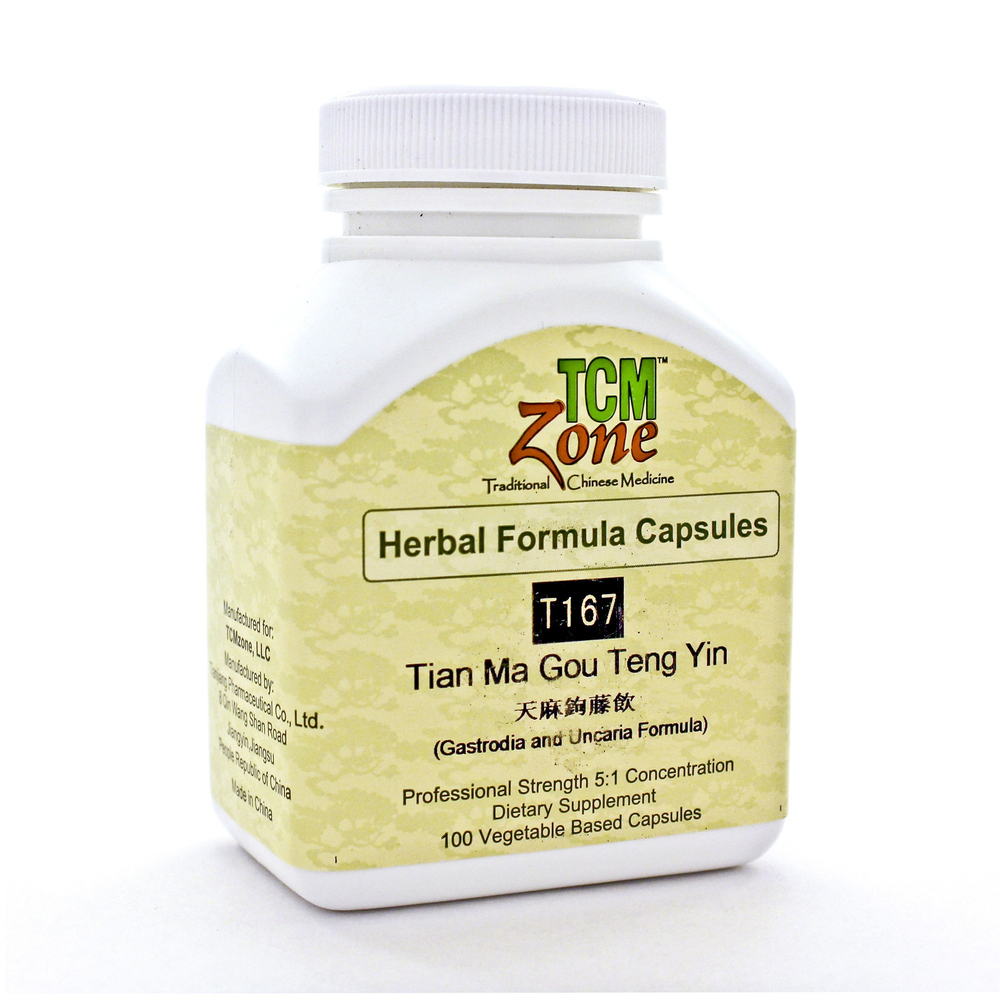 SKU: TCM-T167C
Calms the Liver, extinguishes wind, clears heat, invigorates the blood, and
tonifies the Liver and Kidneys*.
Take four (4) capsules each time, three (3) times daily before or between
meals, or as directed by your healthcare professional
Serving Size: 12 vegetable capsules (6g total, 5:1 concentration)

Amount Per Serving:
Gastrodia Rhizome (Tian ma) ... 2.35g
Polygonum multiflorum vine (Ye jiao teng) ... 2.35g
Gambir Vine Stem (Gou teng) ... 3.24g
Concha Haliotidis (Shi jue ming) ... 4.71g
Gardenia Fruit (Zhi zi) ... 2.35g
Cyathula Root (Chuan niu xi) ... 3.24g
Scutellaria Root (Huang qin) ... 2.35g
Chinese Motherwort (Yi mu cao) ... 2.35g
Eucommiae Cortex (Du zhong) ... 2.35g
Mulberry Mistletoe Stem (Sang ji sheng) ... 2.35g
Poria cocos fungus (Fu shen) ... 2.35g
Other Ingredients: dextrin
This product is a "traditional Asian medicine" formula.
These statements have not been evaluated by the Food and Drug Administration.
This product is not intended to diagnose, treat, cure or prevent any disease.