Golden Seal 500mg
MediHerb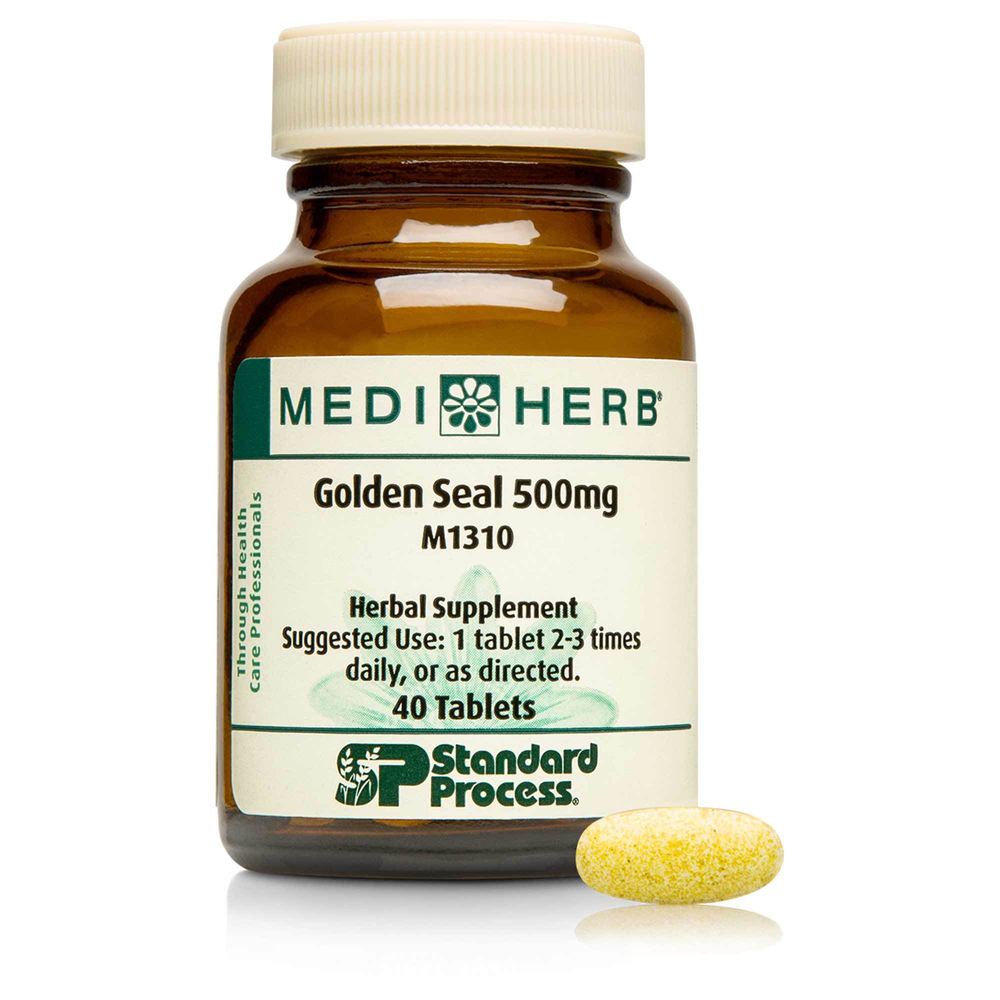 SKU: MDH-M1310
Golden Seal 500mg is a gastrointestinal support formula containing Golden Seal root. The compounds in Golden Seal are used traditionally to:
Help maintain healthy mucous membranes
Relieve mild temporary digestive discomfort
Support healthy mucous membranes in the respiratory and gastrointestinal tracts
Work as a tonic to benefit the entire body
Stimulate digestion
Support liver function*
Suggested Use:
Take 1 tablet 2 - 3 times daily, or as directed.
Serving Size:
1 Tablet
Amount Per ServingCalories
... 2
Calcium
... 110mg
Golden Seal root & rhizome 3:1 extract
... 166.7mg
from Hydrastis canadensis root & rhizome 500 mg
Other Ingredients:
Calcium phosphate, cellulose, sodium starch glycollate silica, magnesium stearate and hypromellose.
Caution:
Contraindicated in pregnancy, lactation and patients with high blood pressure.