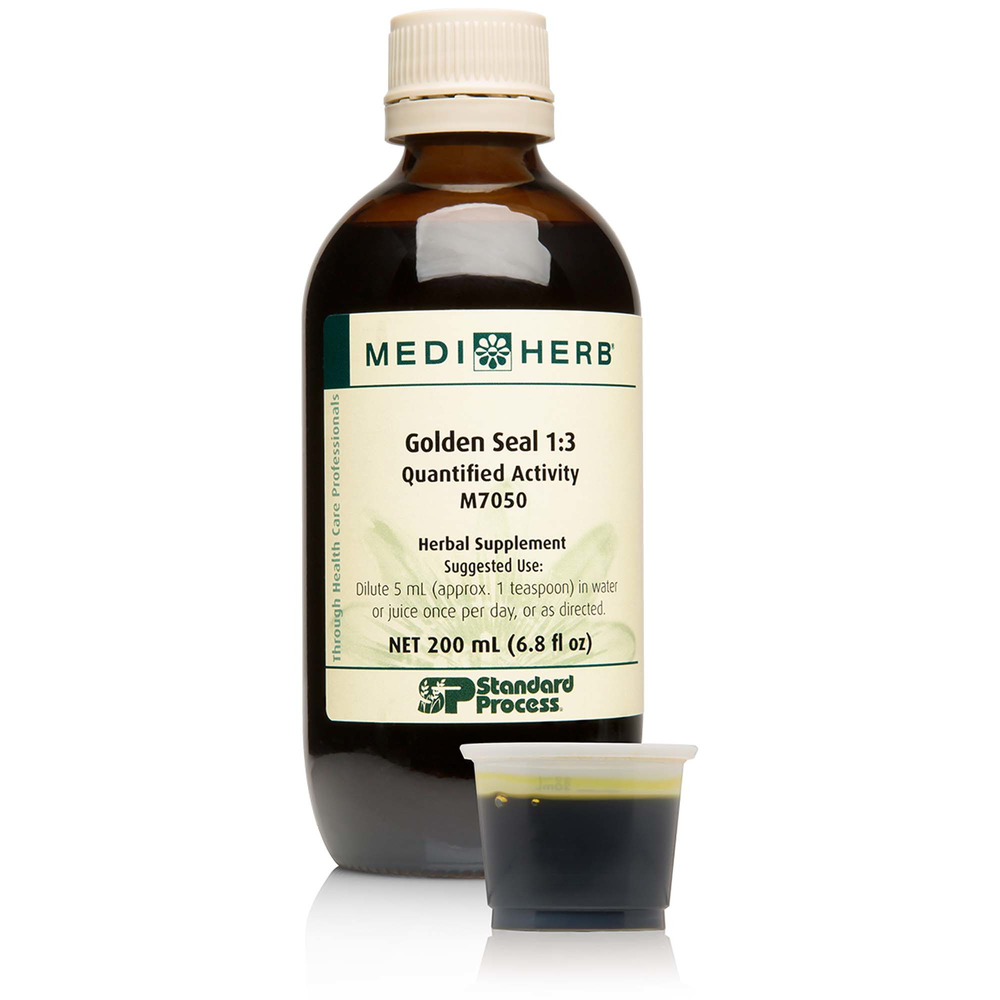 SKU: MDH-M7050
Golden Seal 1:3 contains Golden Seal root and rhizome traditionally used to support healthy mucous membranes. Golden Seal has been traditionally used in herbal preparations to:
Assist in maintaining healthy breathing passages to support free and clear breathing
Help maintain healthy mucous membranes
Help maintain healthy mucus function
Stimulate digestion and help relieve temporary mild digestive discomfort*
Dilute 5 mL (approx. 1 teaspoon) in water or juice once per day, or as directed.
Serving Size:
5 mL (1 tsp)
Amount Per ServingCalories
... 10
Golden Seal root & rhizome 1:3 extract
... 5mL
from Hydrastis canadensis root & rhizome 1.67 gContaining hydrastine 30 mg and berberine 40 mg
Other Ingredients:
Purified water and 45% alcohol.
Caution:
Contraindicated in pregnancy, lactation and patients with high blood pressure.