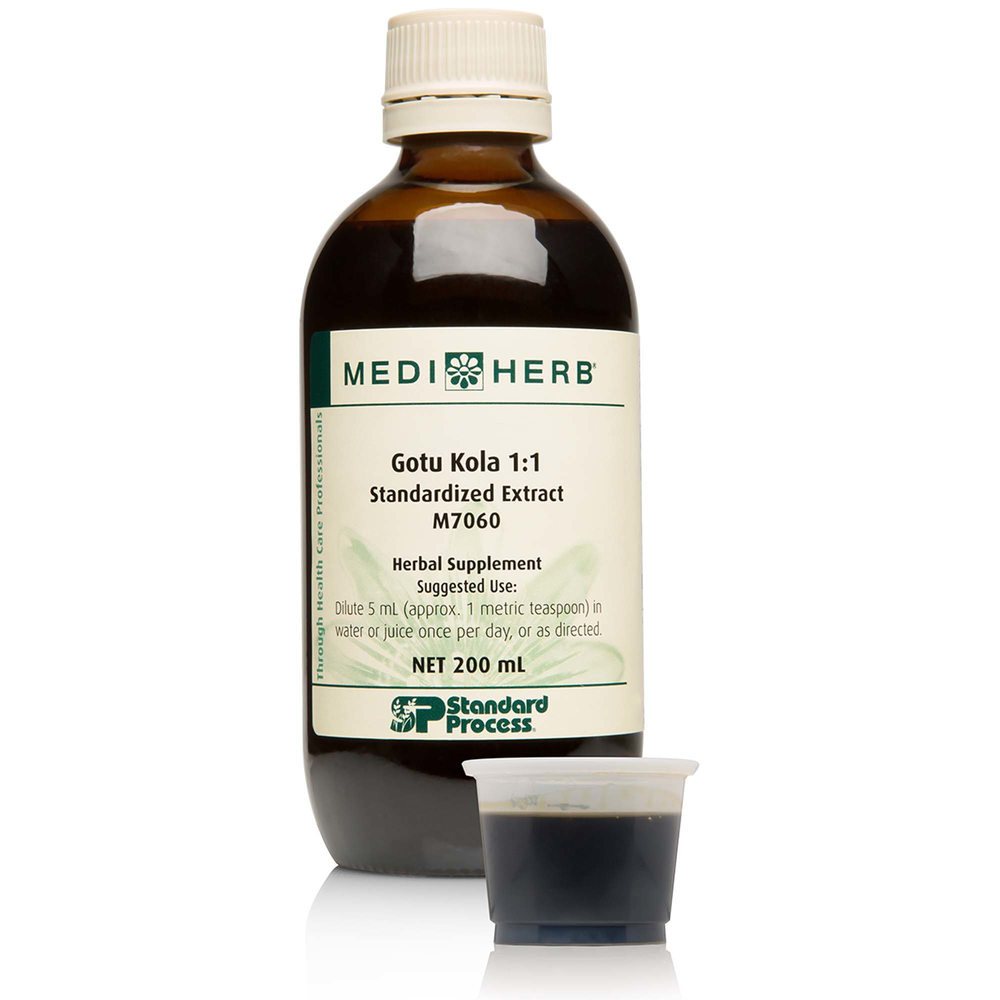 SKU: MDH-M7060
Gotu Kola 1:1 contains Gotu Kola leaf traditionally used to support healthy skin, capillaries and circulation. Gotu Kola has been traditionally used in herbal preparations to:
Promote healthy tissue function
Promote and support healthy skin tissue
Support healthy peripheral circulation
Enhance the body's natural ability to adapt to temporary stress*


Suggested Use:
Dilute 5 mL (approx. 1 teaspoon) in water or juice once per day, or as directed.
Serving Size:
5 mL (1 tsp)
Amount Per ServingCalories
... 15
Gotu Kola herb 1:1 extract
... 5mL
from Centella asiatica herb 5.0 gContaining triterpenes 90 mg
Other Ingredients:
Purified water and 45% alcohol.
Vegan/Vegetarian.
Caution:
Contraindicated in known allergy to Gotu Kola. Not to be used during pregnancy and lactation unless otherwise directed by a qualified health care professional. For other contraindications and cautions consult your health care professional. This product is packaged in a facility that manufactures other products containing soy, milk, egg, wheat, peanut, tree nuts, fish and shellfish. Keep out of reach of children. Store in a cool, dry place our of direct sunlight.